The Client Log interface in SoftwareCentral gives direct access to all SCCM logs on a client computer. To access these log files, select a computer in the dropdown found in the left side of the interface, this will check if the computer is online. If the computer is offline, no log file will be listed in the interface.
The search field can be used to find a specific log.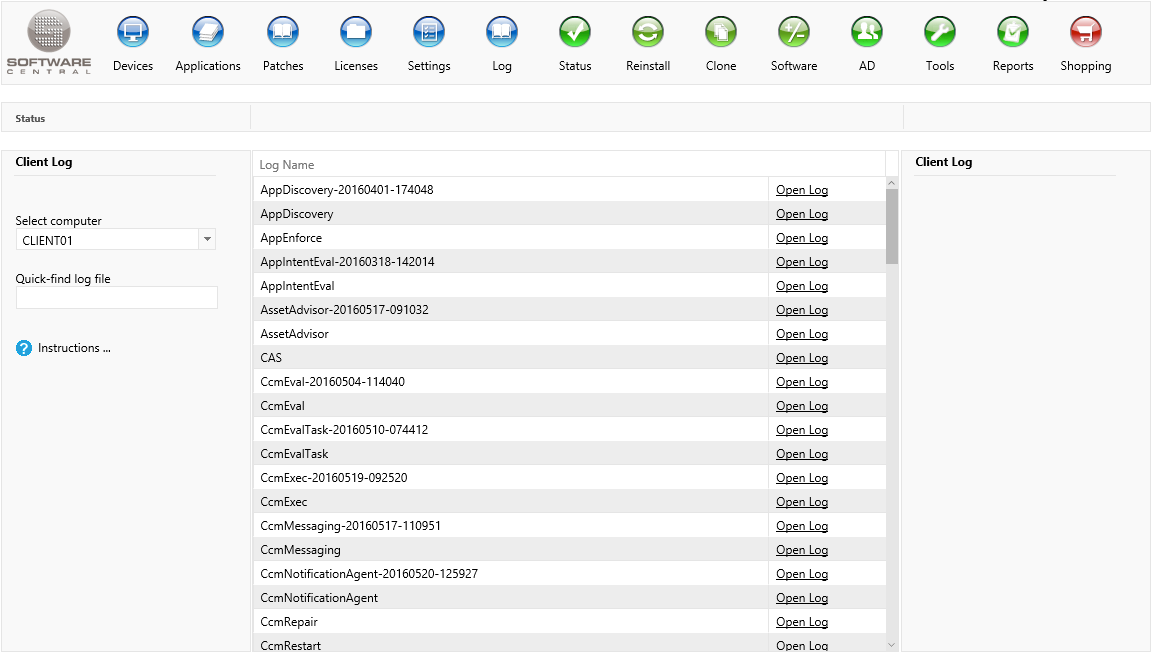 Press "Open Log" to access the log file.
A new window opens with the log. In this window all log entries will be listed. Log entries are color coded Red for errors and yellow for warnings.
You can search in the current log or select another log from the top of the new window.