The Clone User interface is used to clone assigned software from one user to another.
Clone User is found under the Clone menu button in the main menu: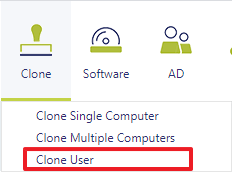 From the Clone User interface, start by selecting the user you want to copy the software from: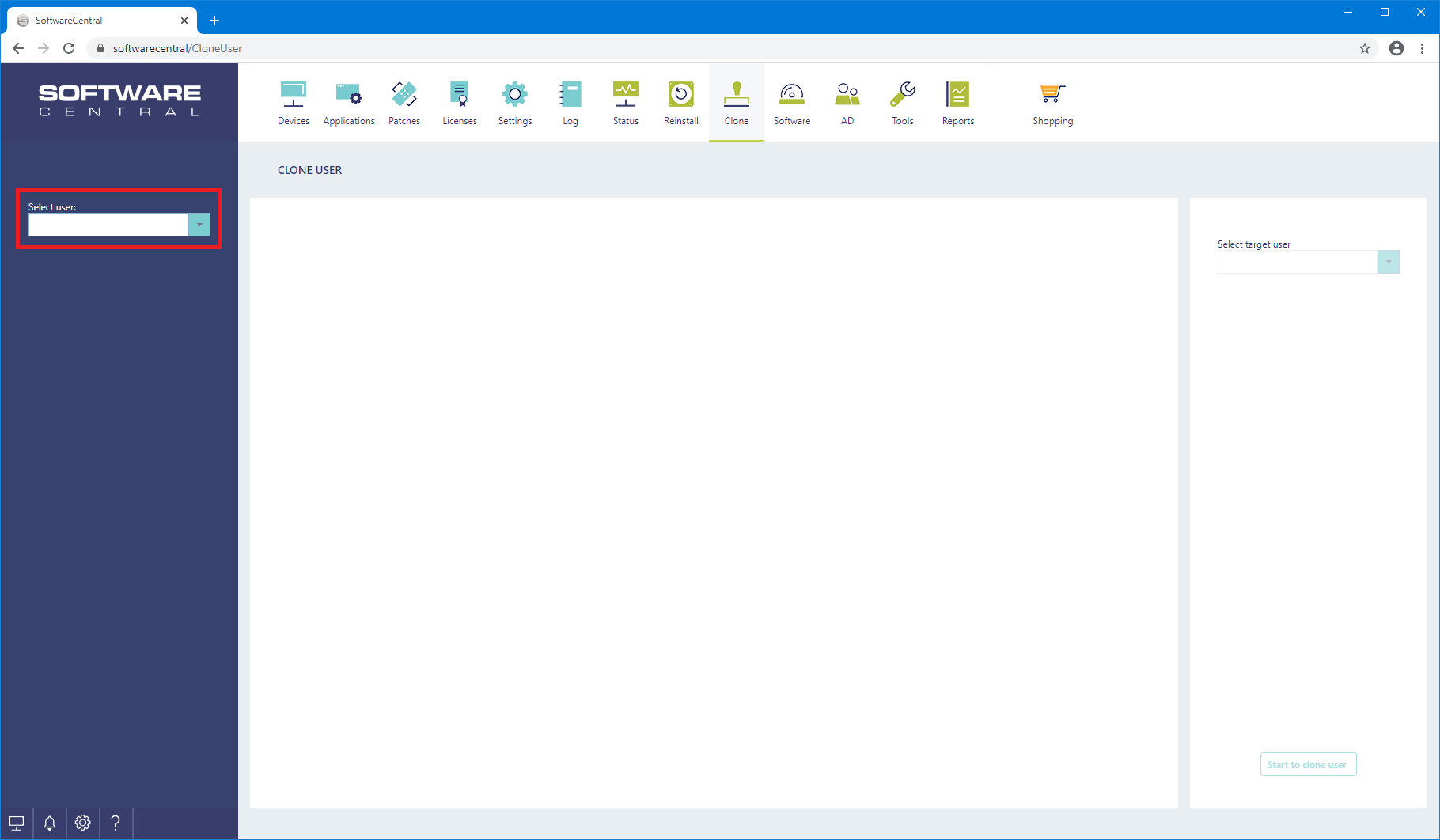 When the user is selected, the main grid will be populated with the software currently assigned.
All software is be default selected. Deselect the software you do not want to copy to the new user.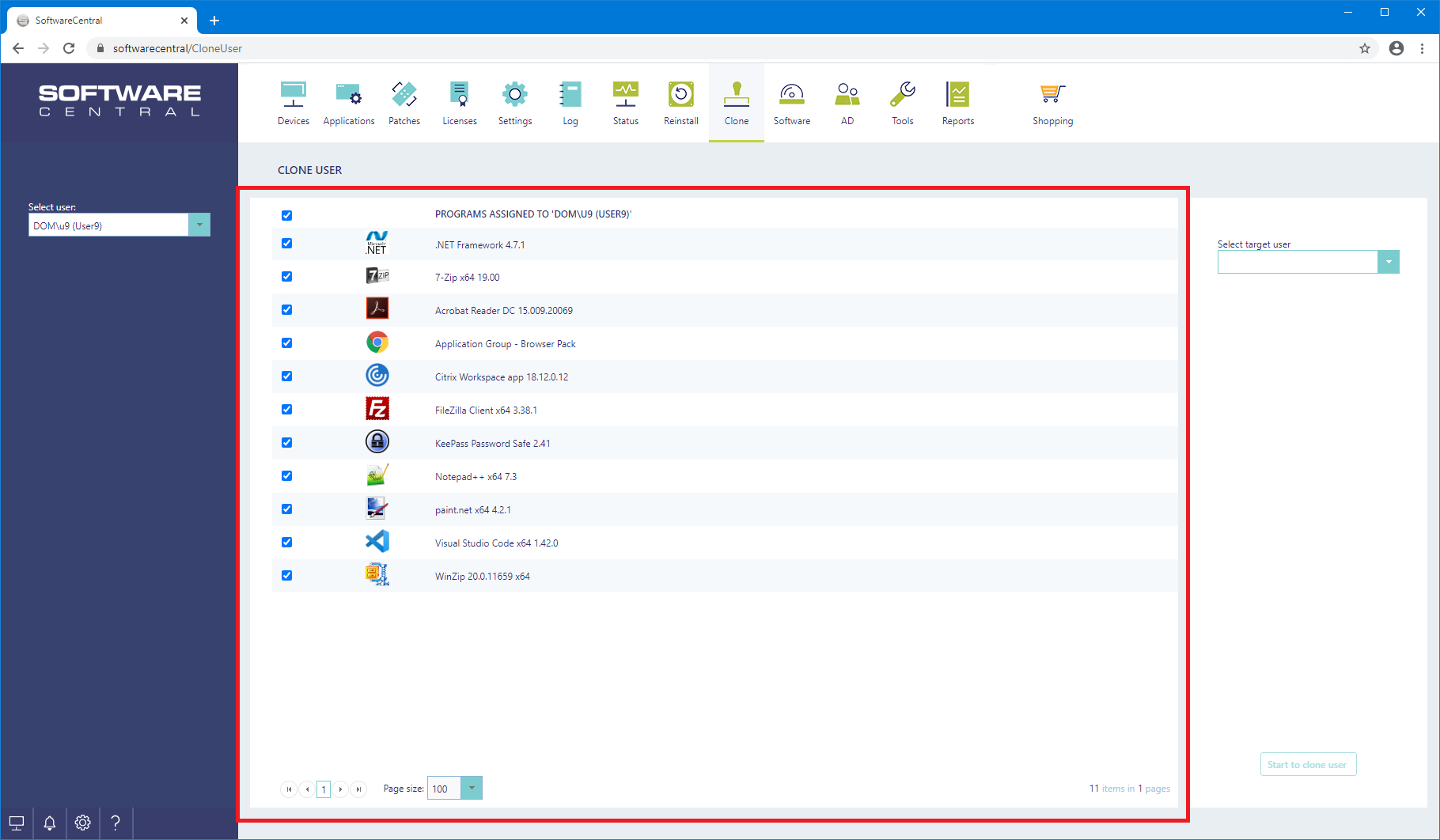 Select the user you want to copy the software to from the combo box to the right: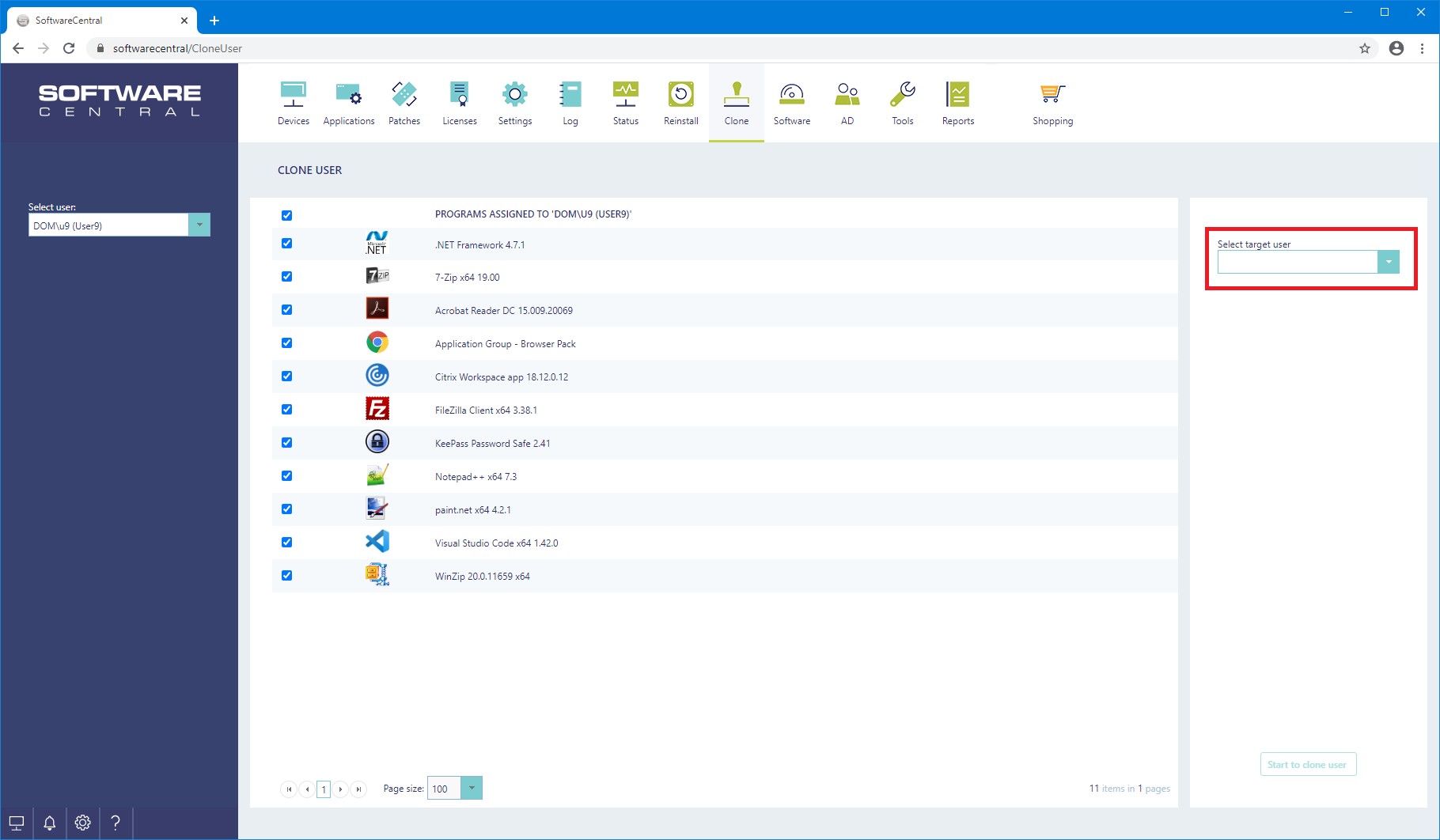 Finally, click on the "Start to clone user" button in the lower right-hand corner to clone the selected software to the new user: