A Computer Group is a group of computers that can be used in the "manage multiple computers" interfaces such as "Manage Software on Multiple Resources".
SoftwareCentral can create and manage Computer Groups. These groups are essentially static queries generated in the SCCM, but handled separately in SoftwareCentral as Computer Groups.
You can find the interface to manage Computer Groups under "Devices":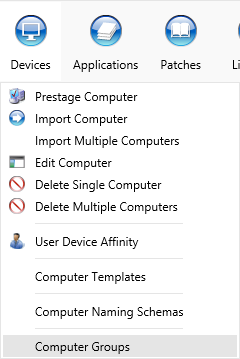 Create a Computer Group
To create a Computer Group, click the button in the upper left corner: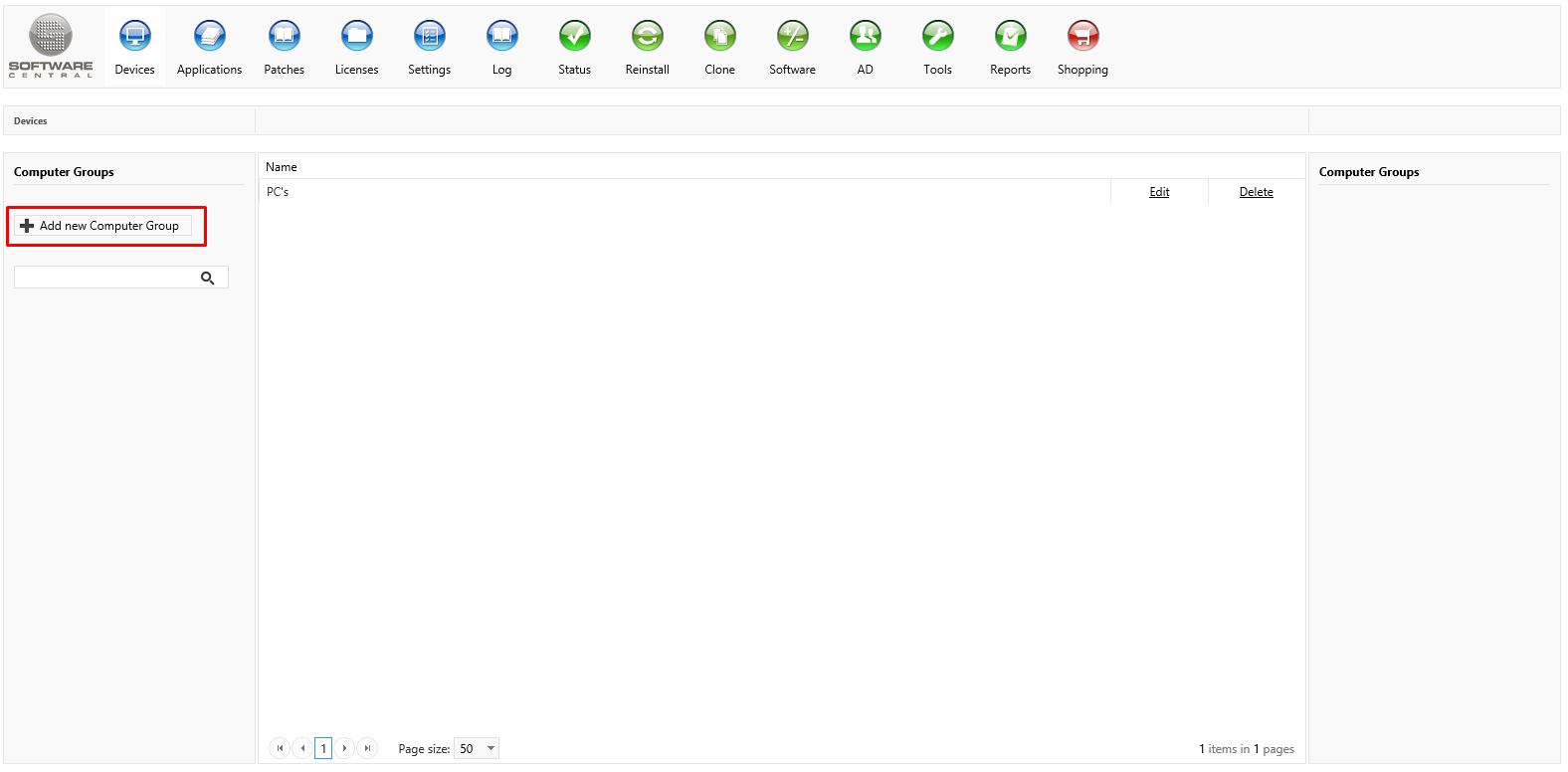 A new window will open: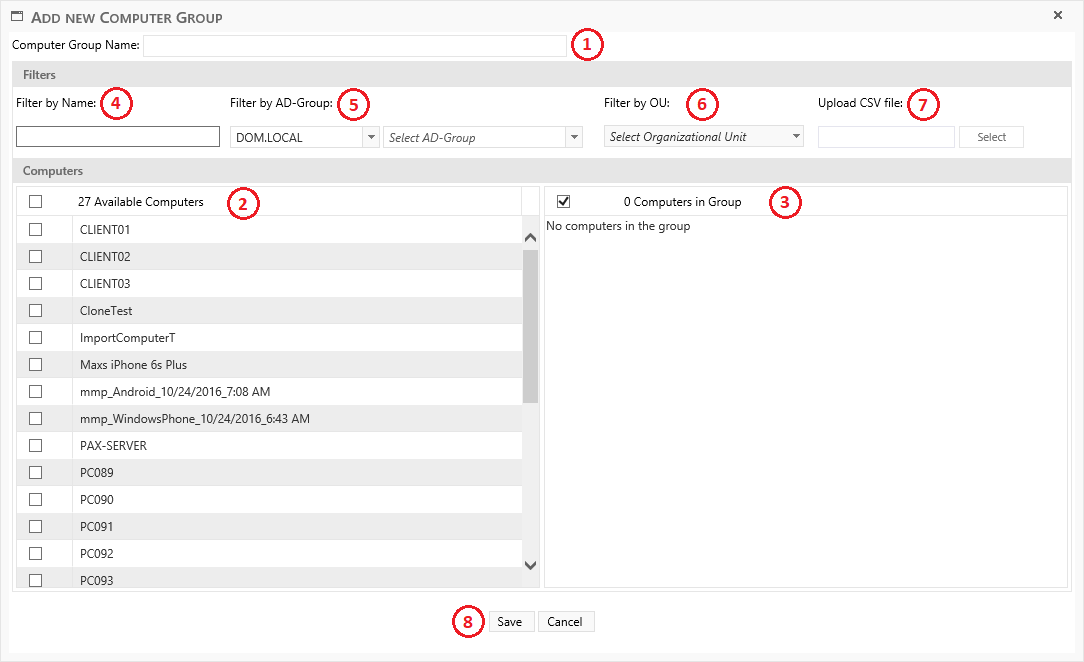 1. Start by giving the group a name.
2. Here you can see the available computers. A maximum of 100 computers will be displayed. To see more, scroll to the bottom of the list and select the next page. Add a computer to the group by clicking in the checkbox next to the computer name.
3. This list will display the computers that will be added to the group.
4. The "Available Computers" list can by filtered by computer names. Type part of or the whole name of a single or series of computers.
5. It is possible to filter the available computers by and AD-group.
6. It is also possible to filter by an Organizational Unit.
7. Upload a file with a list of computer resource ids or computer names. Separate the values by commas or use a new line for each item.
E.g.: PC089,PC090,PC091
Or:
16777219
16777222
16777225
| | |
| --- | --- |
| | Please note that you cannot mix computer names and resource ids. |
8. Click the save button to create the group. Note that your security role will automatically be granted access to view this query.
Manage existing Computer Groups
From the Computer Groups interface you can also manage existing computer groups:
1. Click the "Edit" button to edit an existing computer group. It will open in the same window as when a new computer group is created, with the possibility to apply the same filters.
2. To delete the group, click on the "Delete" button.