This guide describes how to configure an additional site with Anonymous or Basic Authentication.
Note that the main interface of SoftwareCentral cannot be access anonymously. Only the HTA and Web Services are available anonymously.
Go to the server where SoftwareCentral is installed.
Open the IIS Manager and go to the Sites tab. Click on "Add Website...":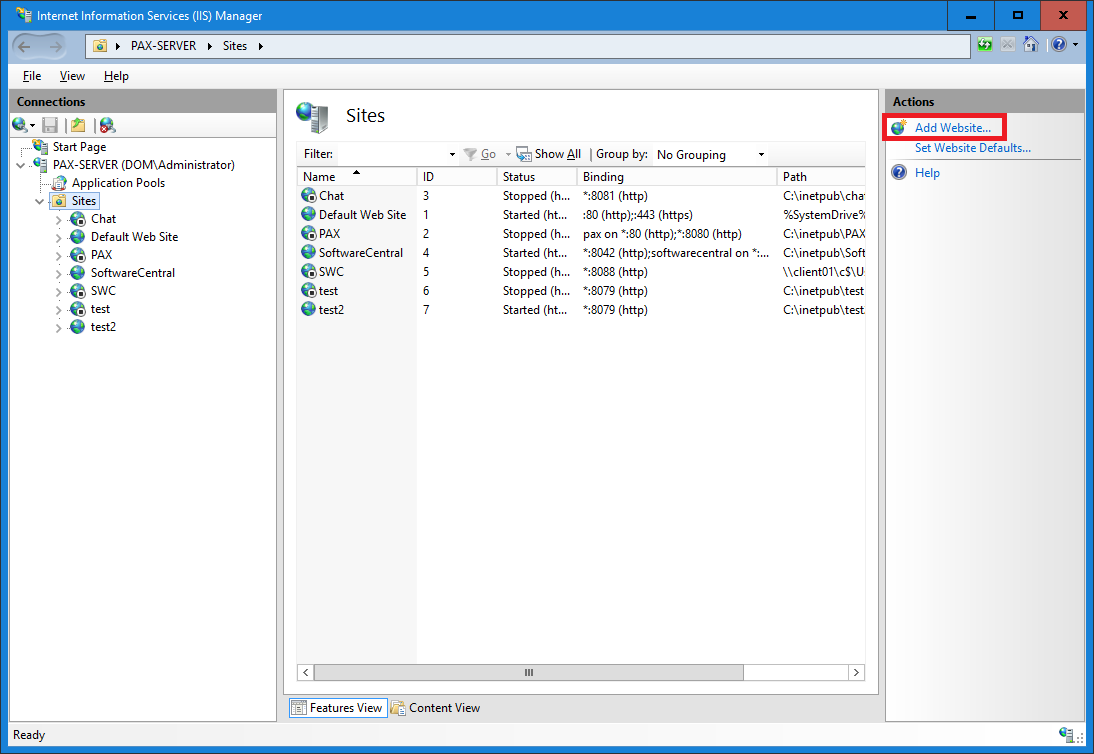 A new window will open: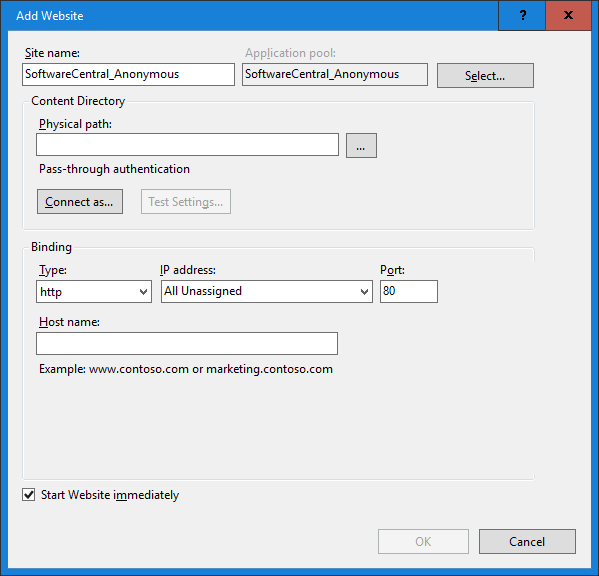 Enter a name for the new site.
Select the same application pool as used by the original SoftwareCentral site:

Select the path to the installation folder of the original SoftwareCentral site:

You can create a binding to a host name or use the server name and a port number to call the anonymous site:

Click "OK" to save the site.
Go to the Authentication tab on the newly created site:
Enable "Anonymous Authentication" or "Basic Authentication" and disable all other:
| | |
| --- | --- |
| | Only Web Services supports Basic Authentication. Note that the credentials used must be of an AD user, who is a member of a Security Role with access to the target web services. |
| | |
| --- | --- |
| | Basic Authentication sends the user credentials in clear text. Therefore it is advisable to configure the site with HTTPS. |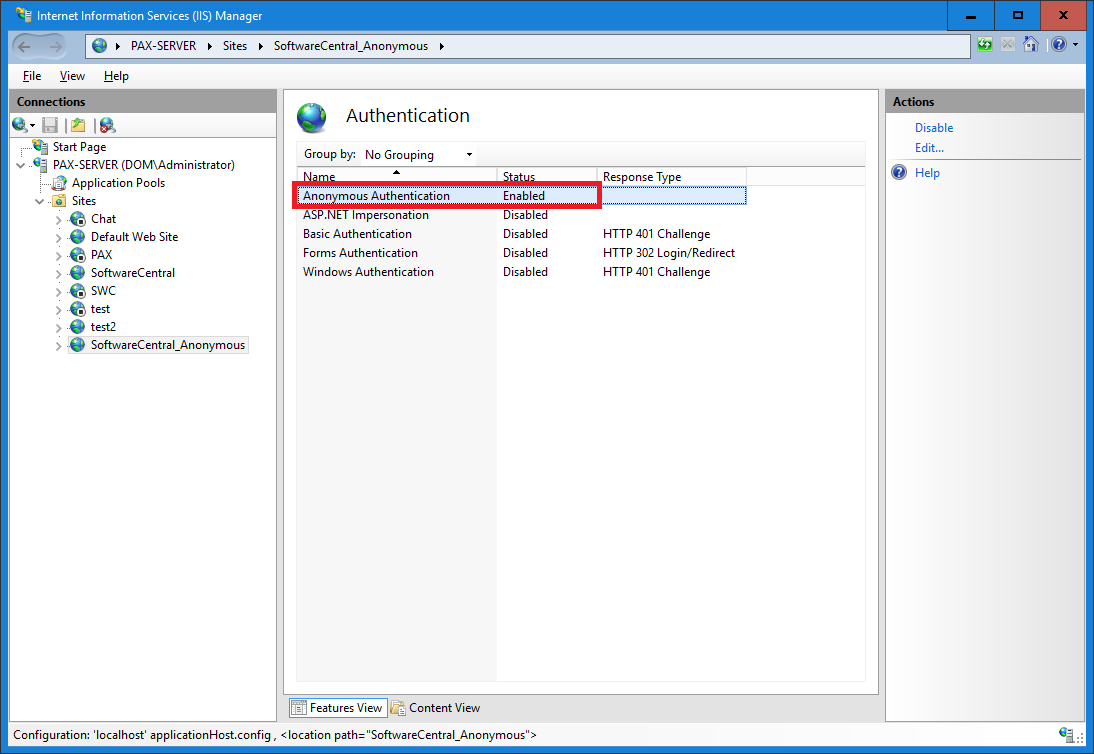 The site is now ready and needs no further configuration.
An extra site created this way will not add any steps when you update SoftwareCentral.