Delete Multiple Computers can be used to delete one or more computers from the SCCM in a single operation.
Delete Multiple Computers can be found from the Devices menu: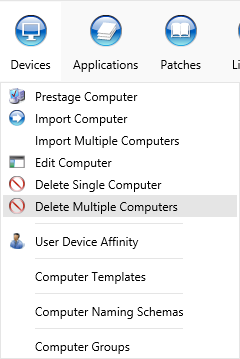 Start by choosing which way you want to select computers: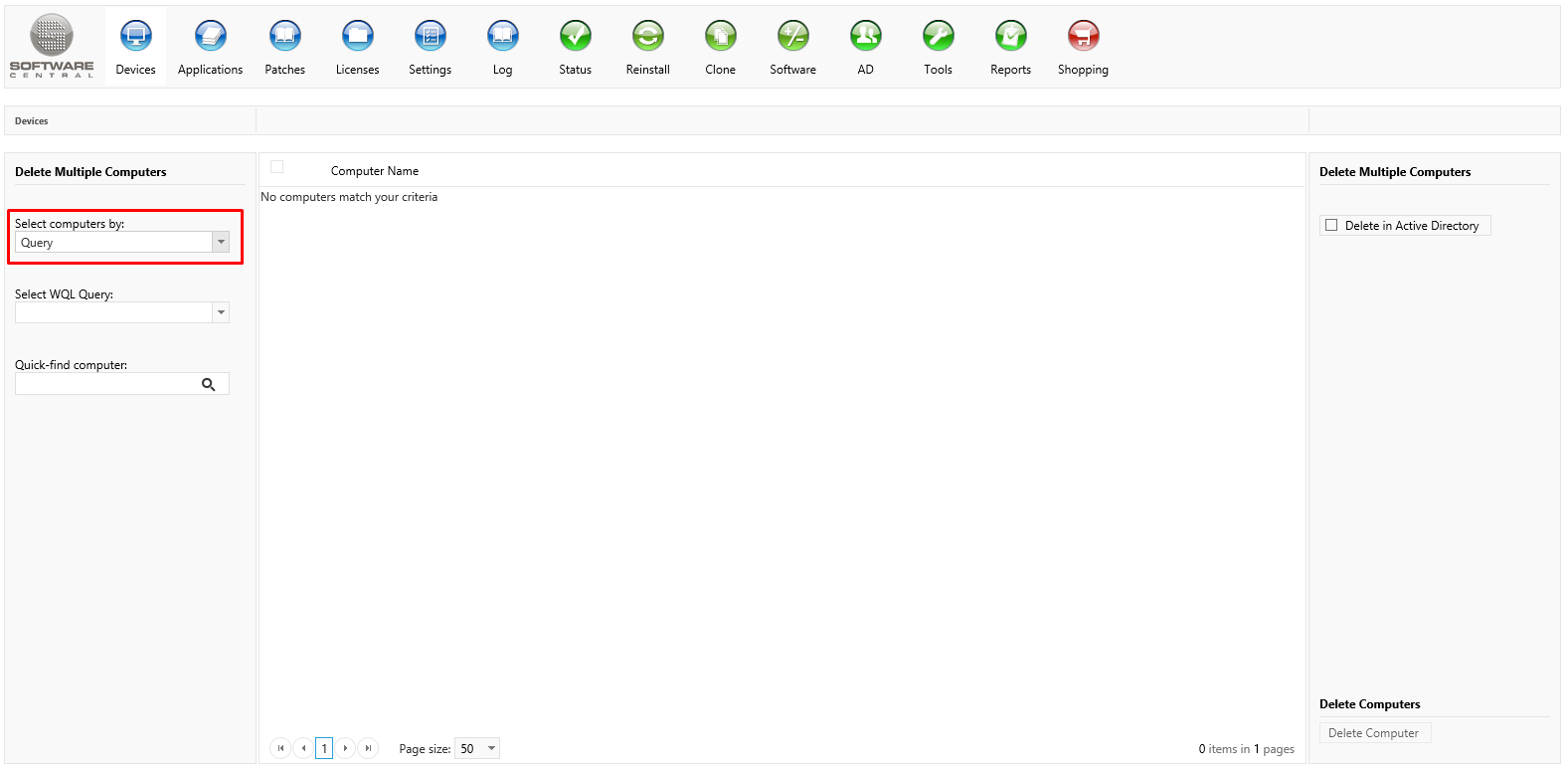 You can choose between:
Query: SCCM WQL Queries. Select a query in the drop-down: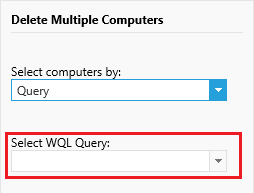 Collection: By collection membership.
OU: By organizational unit membership.
AD-Group: By Active Directory group membership.
CSV-file: Upload a CSV file with a list of computer names or resource ids.
Freehand: Search for each computer manually.
Once you have chosen a query, collection, group, ou, uploaded a file or by freehand, you can select the computers from the grid in the center: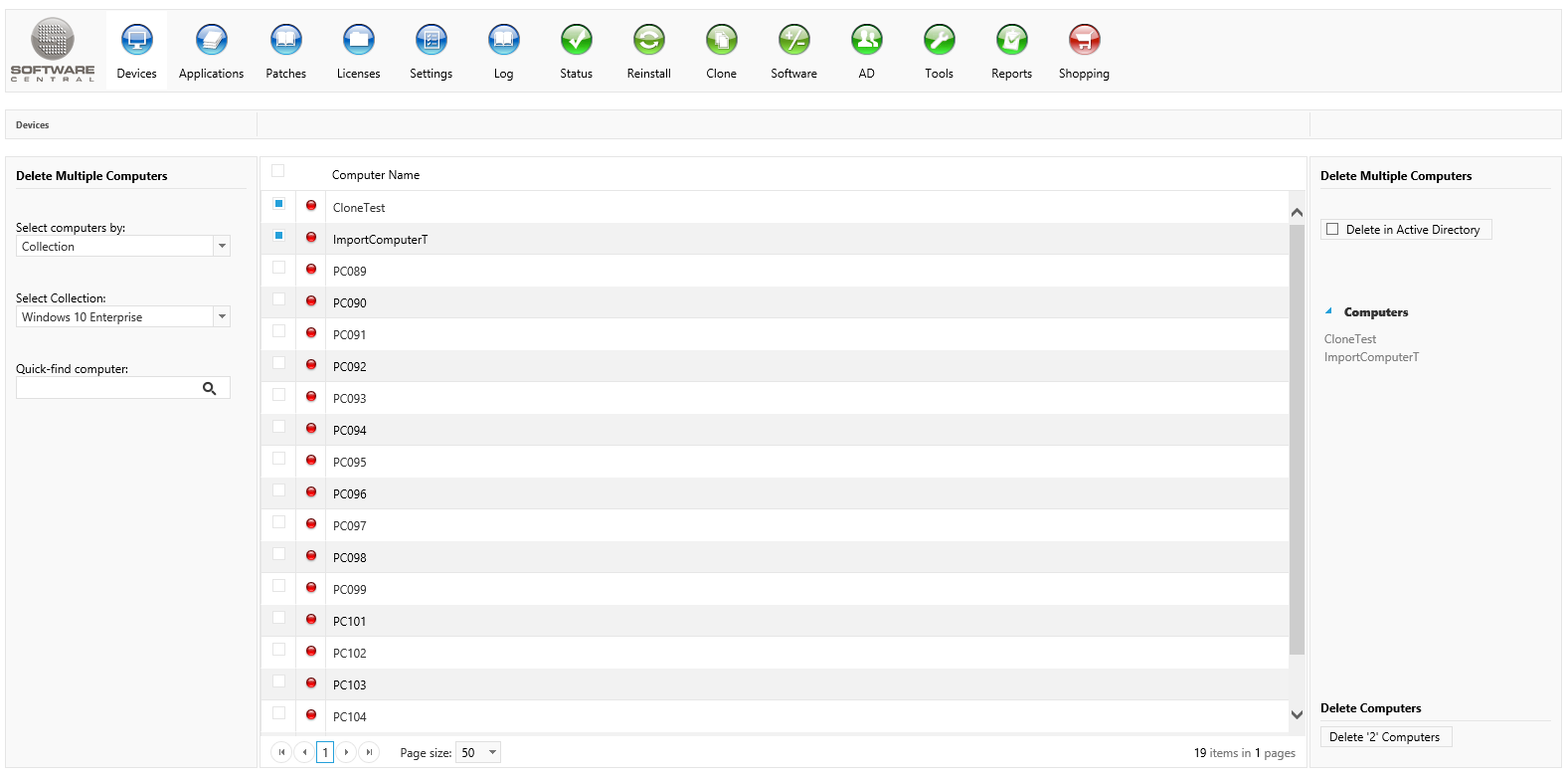 In the right menu, you have a list of the computers you have selected. You can also see the amount of selected computers in the "Delete" button in the lower right hand side corner.
Delete in Active Directory
You can choose to remove the computers from the Active Directory by checking the "Delete in Active Directory" checkbox: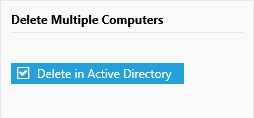 Click on the "Delete" button to delete the selected computers: