Edit Schedule can be used to edit a scheduled deployment. You can change the start and end time or remove the schedule.
Edit Schedule is found under the "Tools" menu button: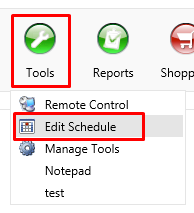 Start by searching or selecting the schedule that need to be edited. In the search field to the left, both schedule name and package name can be used to find the required schedule deployment that appear in the centre view.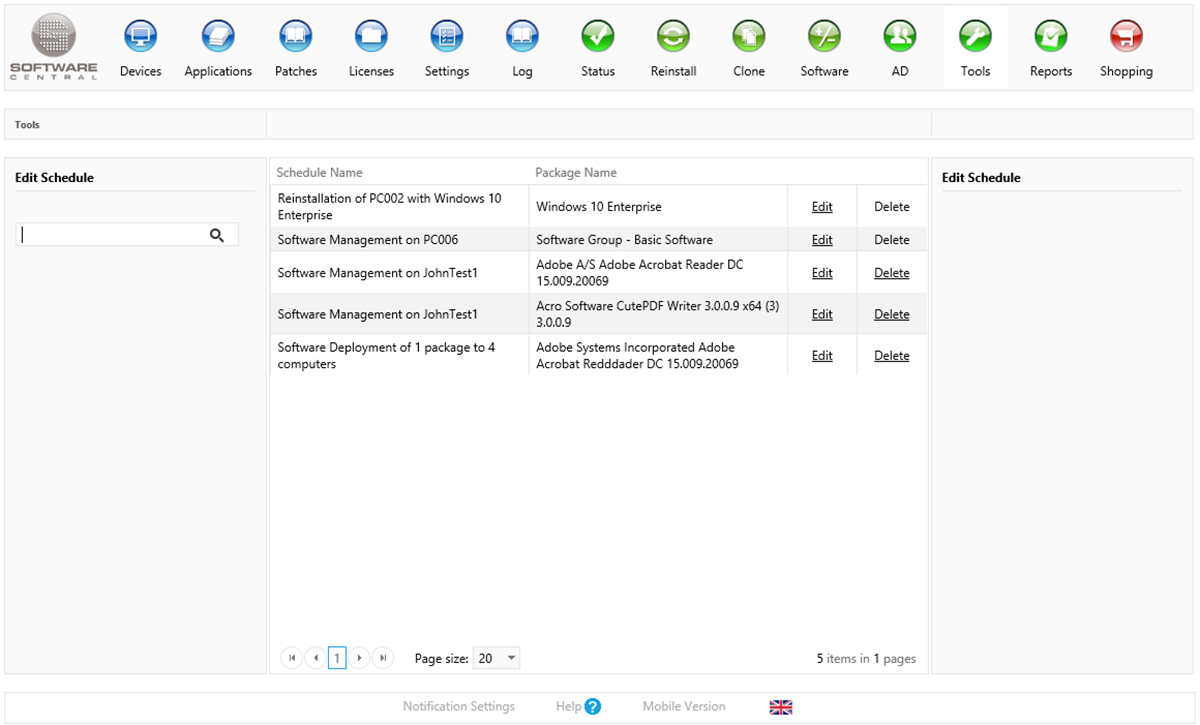 Click on the Edit button to edit a schedule. A new window will open: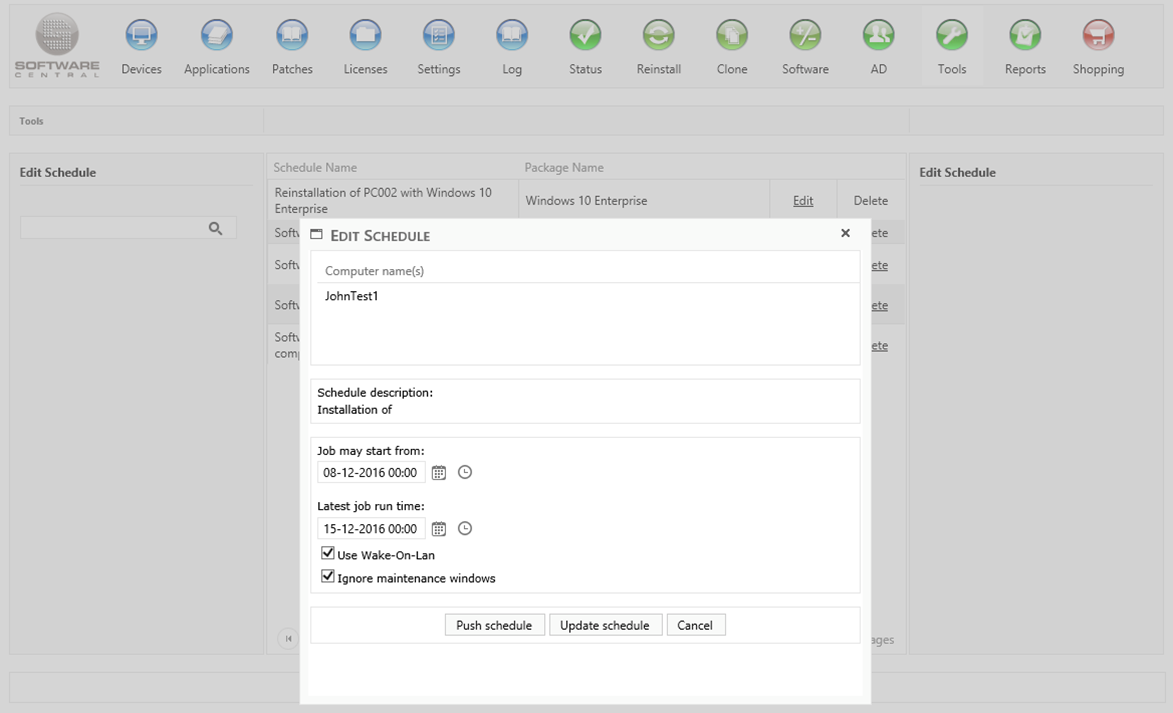 In this view the list of resources that is applied to this schedule is listed, with the setting of schedule.
To edit the schedule, make the desired changes and click on the "Update Schedule" button, this will delete the old collection, and create a new with the new settings.
The schedule can also be pushed to run immediately by clicking the "Push Schedule" button, this will move all resources to the original collection, and delete the schedule.
To cancel a scheduled operation, click on the "Delete" button next to the schedule.
Note: Scheduled reinstallations and installation of software groups can't be deleted.
To cancel a scheduled operation, click on the "Delete" button next to the schedule: