The Health Check interface can be used to quickly determine if there are any connection issues between SoftwareCentral and the SCCM servers and Domain Controllers.
Health Check is located under the Settings menu: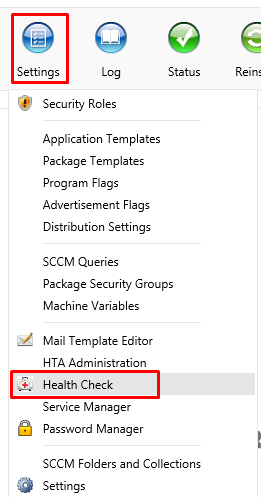 The Health Check interface can only display information. You can make no actions from here.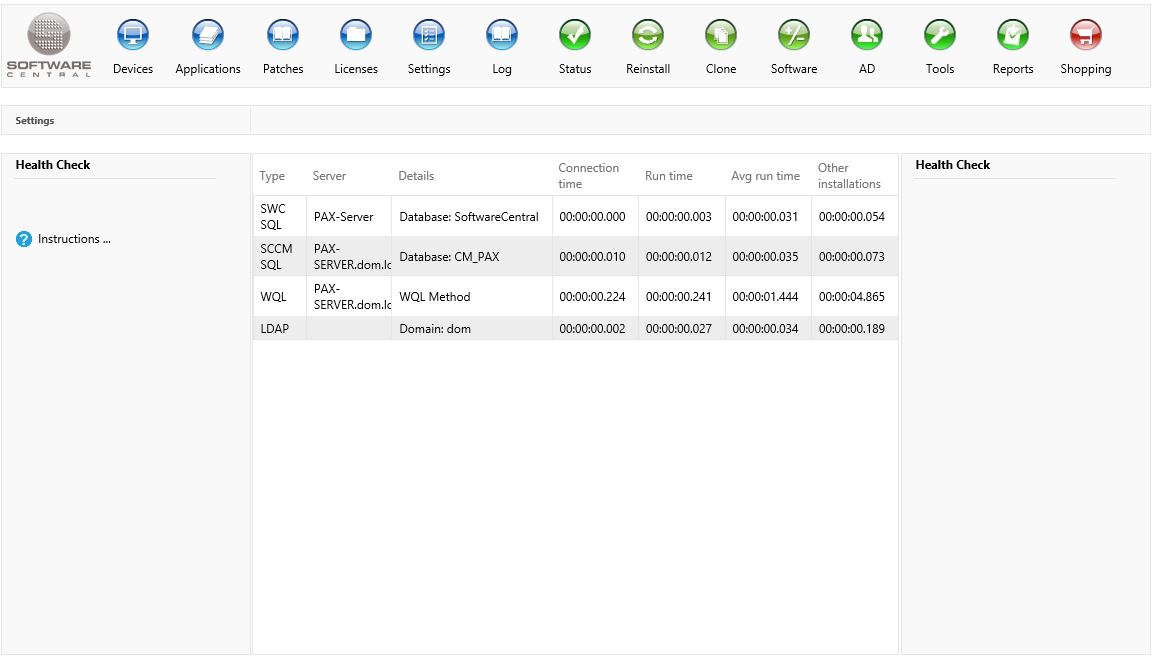 Column explanation:
Type: The type of call. This can by SQL, WQL and LDAP.
Server: The server the connection is made to.
Details: Details about the call, e.g.: Database name or domain.
Connection Time: The time it took to establish the connection.
Run time: The time it took to connection and run the test command.
Avg run time: The average run time for all the times you have run a health check on this installation.
Other installations: The average connection time from other SoftwareCentral installations. You can use this column to see if your installation is slower than usual.