Go through following steps to create a boot image for the new HTA.
First create a new boot image, with the same drivers as the preexisting boot images, this image then need following changes:
Optional Components
Go to the "Optional Components" tab, as seen below. Here add the two following components by clicking the small star.
Microsoft .NET (WinPE-NetFx4)
HTML (WinPe-HTA)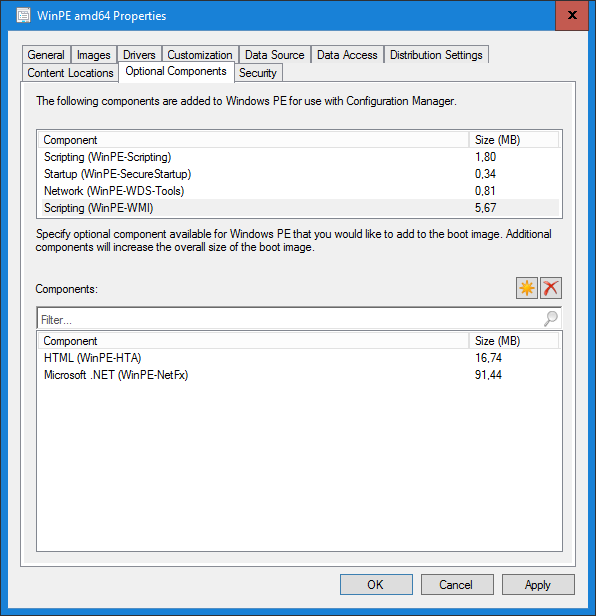 Customization
Go to the "Customization" tab, and change the following settings as seen below.
Check "Enable prestart command"
Add following command line X:\sms\pkg\sms10000\HTA_Dynamic.hta
If the name of the .hta file has been changed, the command line also needs to be changed.
· Check "Include files for the prestart command"
· Change the source directory to the share where the HTA_ Dynamic.hta file is.
· Check "Enable command support" this is not mandatory.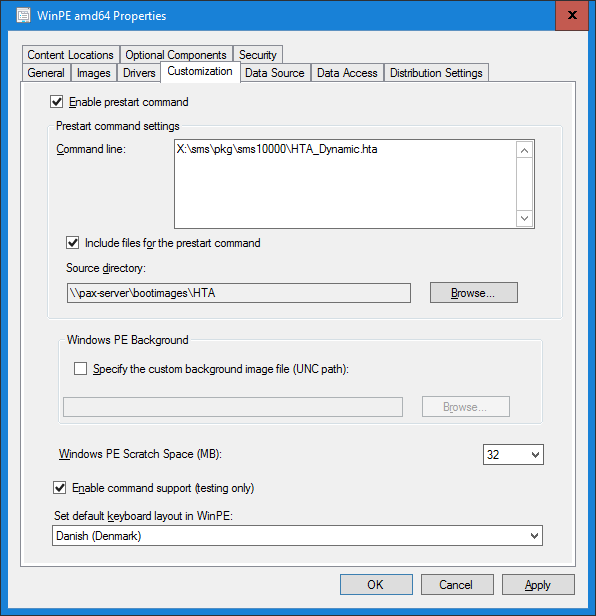 Data Source
Go to bottom of the "Data Source" tab and change the following settings as seen on figure 10.
• Check "Deploy this boot image from the PXE-enabled distribution point"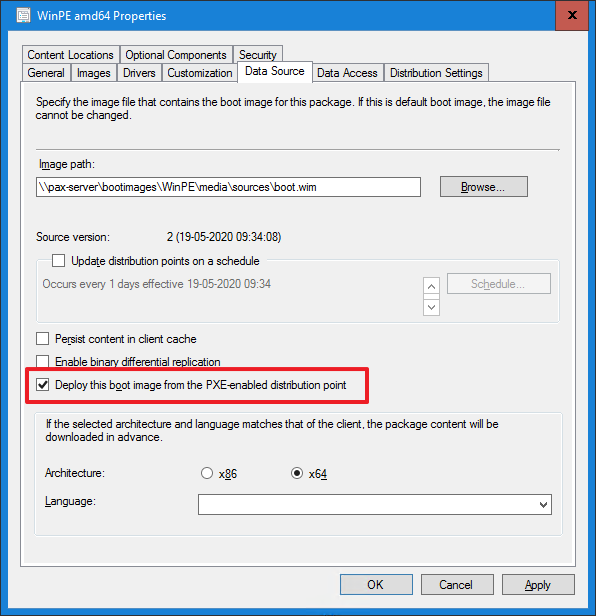 Distribute image
Distribute the new image to the distribution point.