When a tool has been created, it will show up in the Tools menu: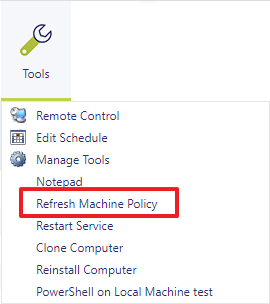 Once you open your tool from the menu you will see a window with your selected drop-down boxes: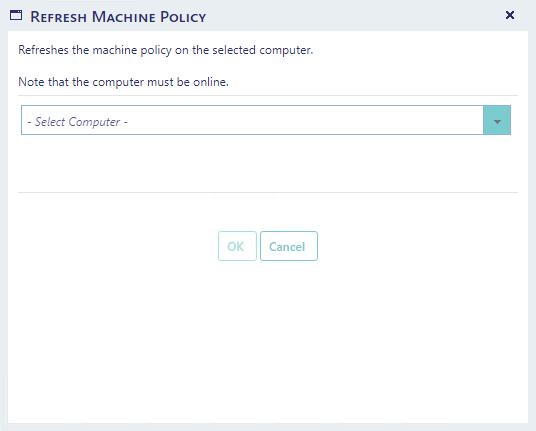 To test our "Refresh Machine Policy"function, we will select a computer:
(The colored dot will indicate if the computer is online or not.)
Click on the "OK"button to execute the function.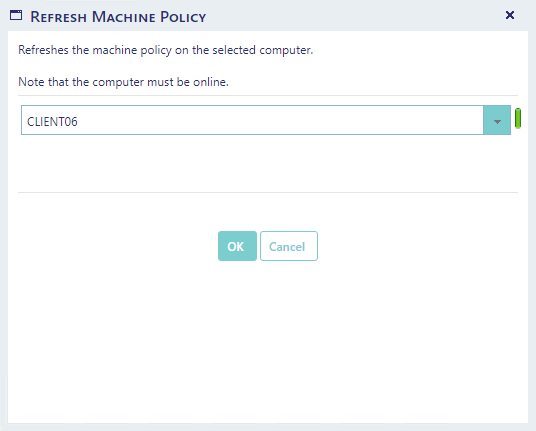 From the log you can see that the script has been executed. If the execution fails, the scripts return code are written in the SoftwareCentral log.