In the left hand side menu, select the user radio button and use the drop-down bar below to search for the user, whose computer you wish to take control over:
When a user is selected, the users' primary devices will be listed in the center of the interface. Below is a list of software assigned to the user.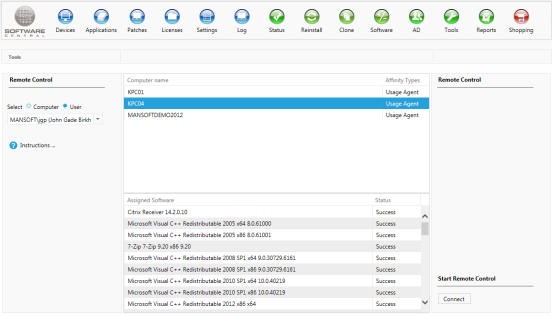 Click on the computer in the center list you wish to take control over and then click on the Connect button in the lower right corner.
See the chapter "Remote Control Tool" for how to use the remote control tool.