You can view and manage your Windows Autopilot devices from SoftwareCentral with the "Windows Autopilot Devices" interface, found under the "Devices" menu button.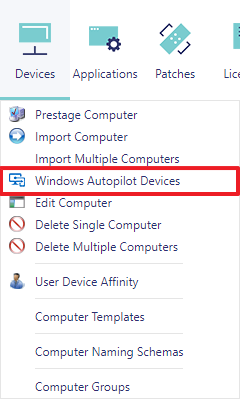 From the main window, you get an overview off all Windows Autopilot devices.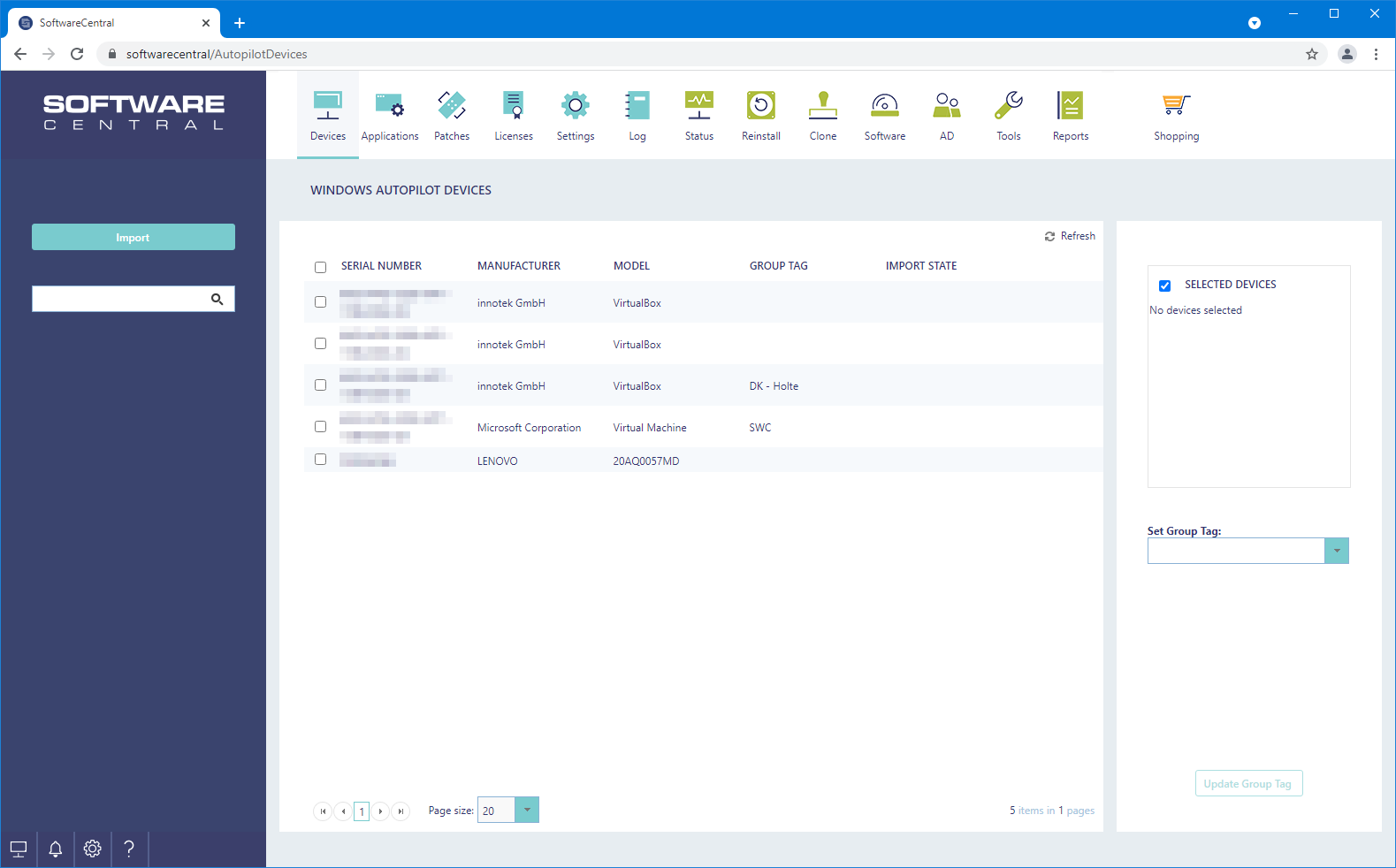 Set Group Tags
Group Tags are an easy way to assign policies to Autopilot devices. You can create groups that automatically adds devices based on a group tag.
You can set a Group Tag on a single or multiple devices by selecting them in the main grid.
From the right-side menu, you can then select an existing Group Tag or write a new in the "Set Group Tag" drop-down.
Click on the "Update Group Tag" button to apply the new group tag.
| | |
| --- | --- |
| | Note that it may take a few minutes before the group tag is updated on the selected devices. |
Import Devices
With the "Import" button in the left menu, you can import devices into Windows Autopilot.
From the import window you must enter a serial number and a hardware hash for the device you want to import.
You can also use the drop-down box in the top to read these settings from an existing device in your MECM (SCCM).