The Client Manager interface in SoftwareCentral works as a web based client center. It allows access to client actions, task manager, resource explorer, and much more. The interface displays all computers, listing their name, if they have the SCCM client installed, the client activity, the last logged on user (as registered by the SCCM) and 3 action buttons.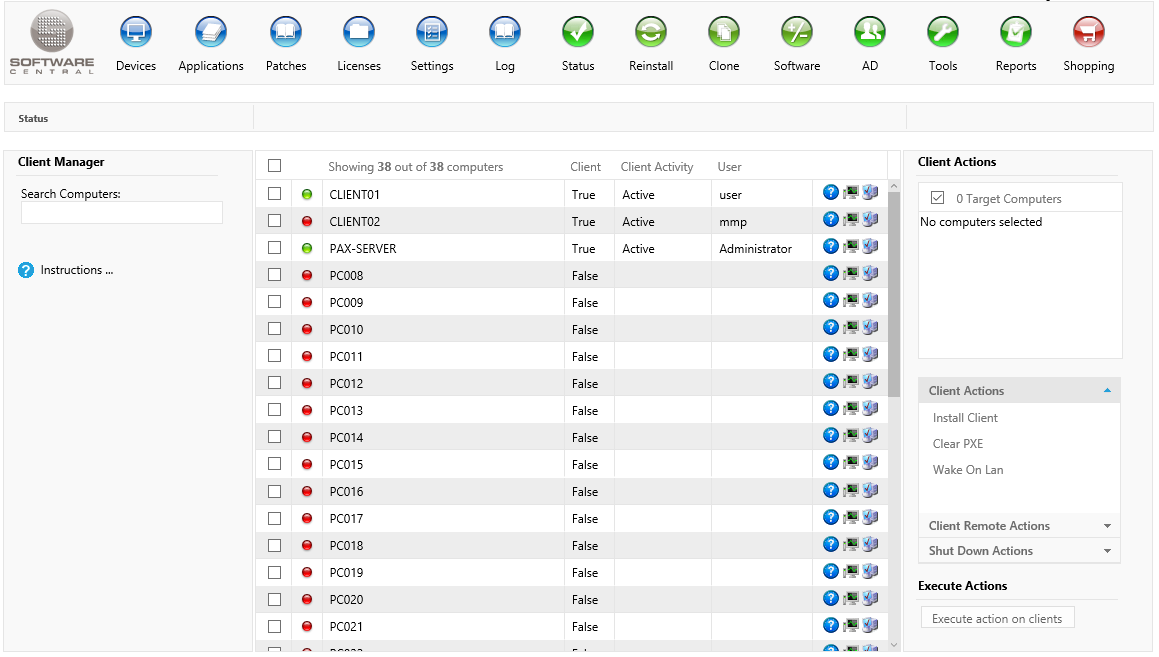 Search-field
The search-field to the left can search for a computer by its name, MAC-Address, SMBIOS GUID and username.
Multiple computer operations
Select one or more computers, and select an action from the list of actions in the right-hand-side menu: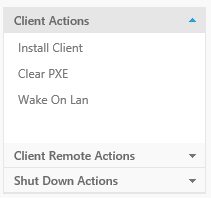 Execute the action by pressing the "Execute action on clients"-button in the right bottom corner.
Following is some additional information about some of the actions:
Install SCCM Client: This action will install the SCCM Client on the selected computers. If the client is already installed, it will try to reinstall it. The computers don't need to be online in order to queue install client job.
Clear PXE: This action will clear the last PXE advertisement on the selected computers.
Client remote action: These actions will only run if the selected computers are online and have the SCCM client installed.
Shout down action: These actions will all be forced on the selected computers.
Computer Information
The

button will open a new window and displays general information about the client computer.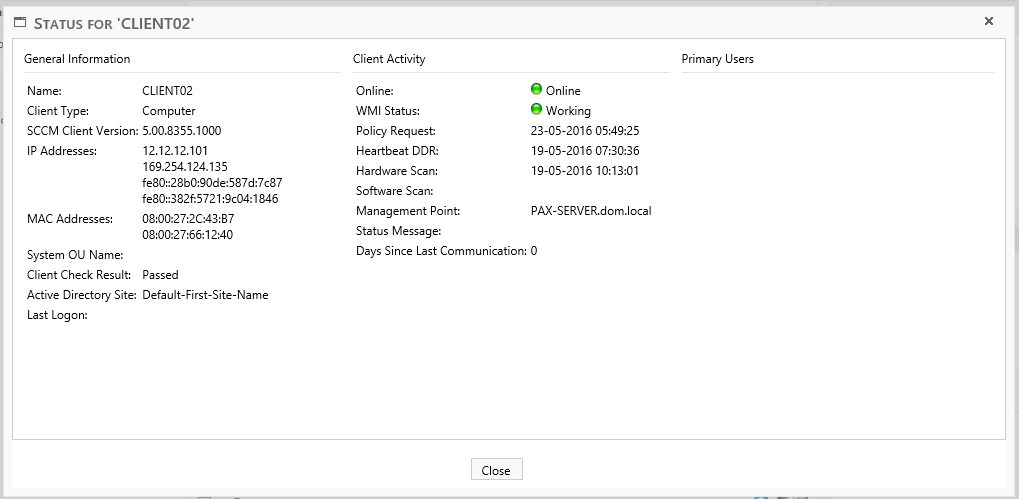 Remote Task Manager
The

button will open the Remote Task Manager. This displays all running processes on the client computer and enables you to terminate them.
The Create Process button allows you to start a new process on the client computer. Please note that due to security restrictions in Windows, it will not be possible for the user of that computer to interact with processes started from here.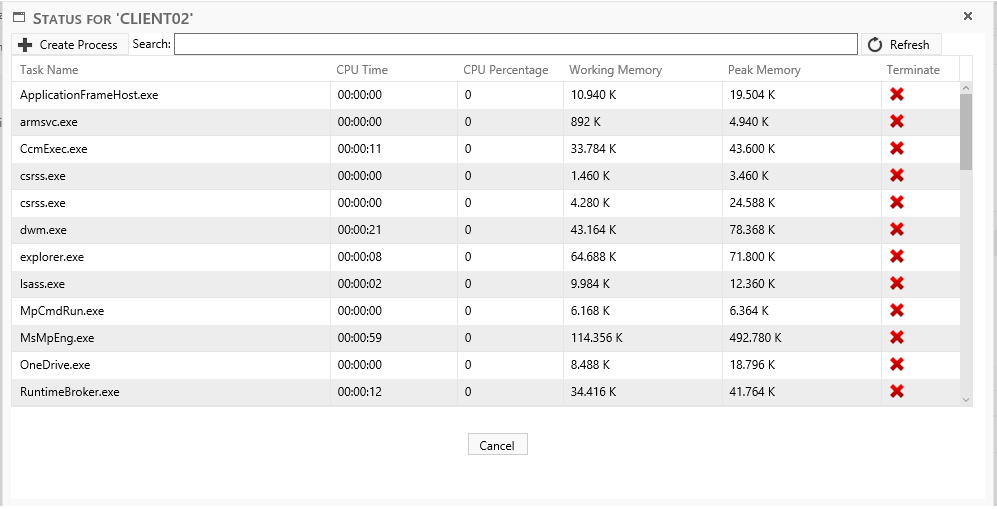 Resource Explorer
The

button will open a new window with a web-based version of the Resource Explorer found in the SCCM. It displays all collected client inventory data. In this interface all data in the grid can be exported to PDF or excel.