From the Download Packages interface users can download packages from the package subscription service, SoftwareCentral Plus.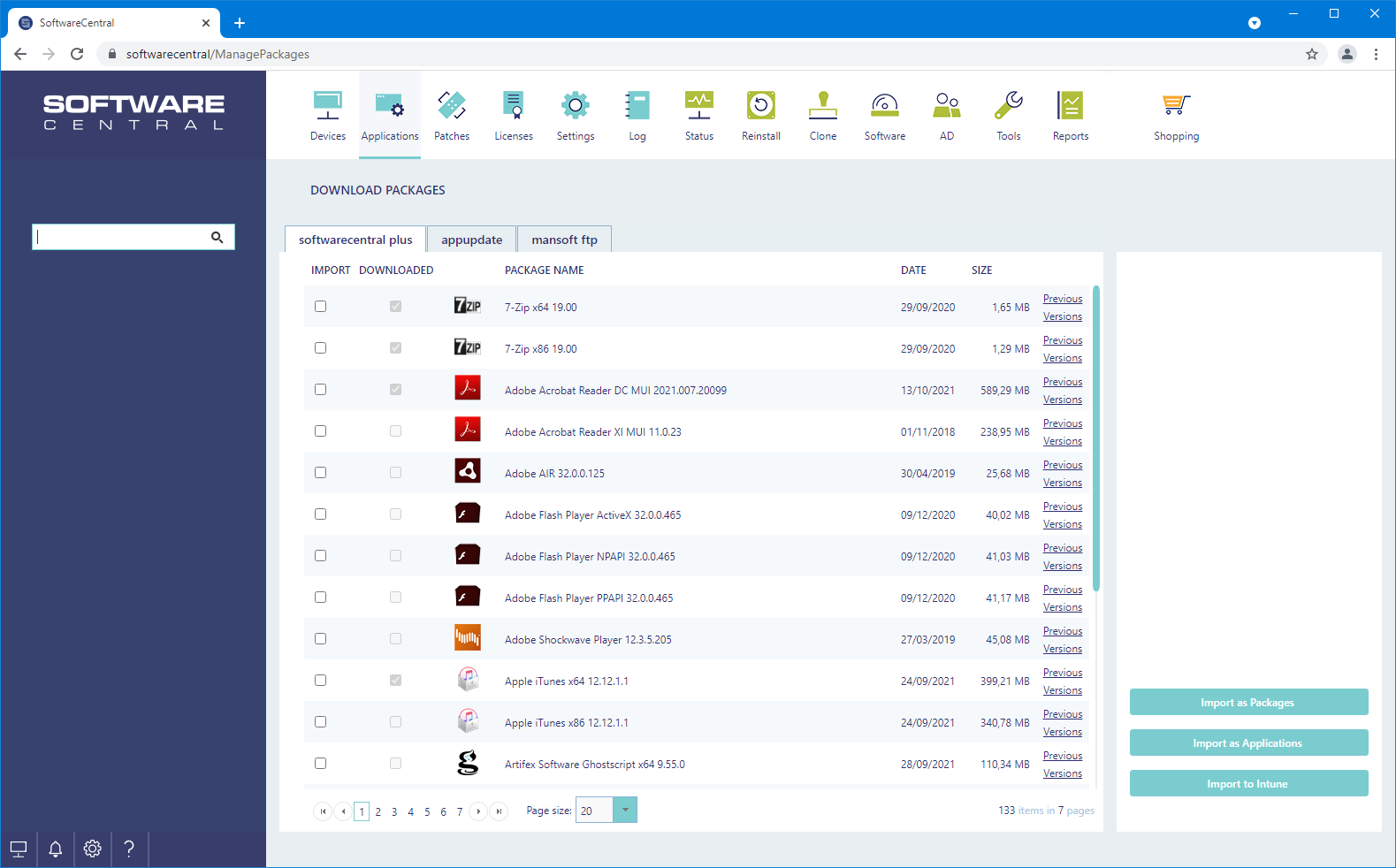 The "Downloaded" column indicates whether or not a package has already been download by your company account. It is not an indication that the package exists in your environment.

Select the packages you wish to import and click on the "Import as Packages", "Import as Applications" or "Import to Intune" button.
Before the import start, you will be prompted to select a template.
Select a template and click on the import button to start the import.
You can see the status of the import from the Notification popup and from the log.
The "Previous Versions" button next to each package opens a window with the previous versions of the package.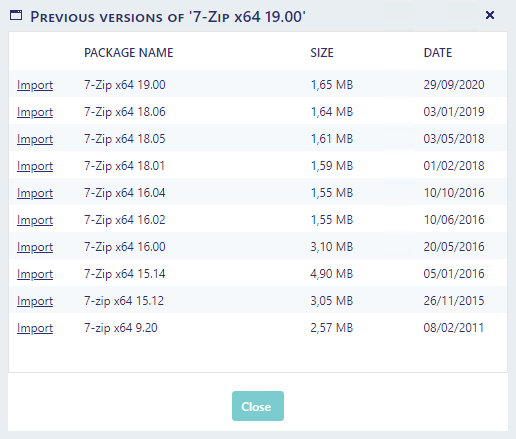 Click on the "Import" button next to the desired version.
A new window opens, prompting for a template before the import starts.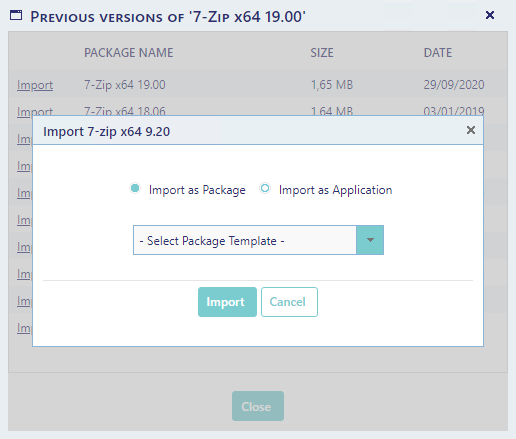 Select if the package should be imported as a package or application.
Click on the "Import" button to import the package.