From the Phased Deployments interface you can view the current status of a phased deployment.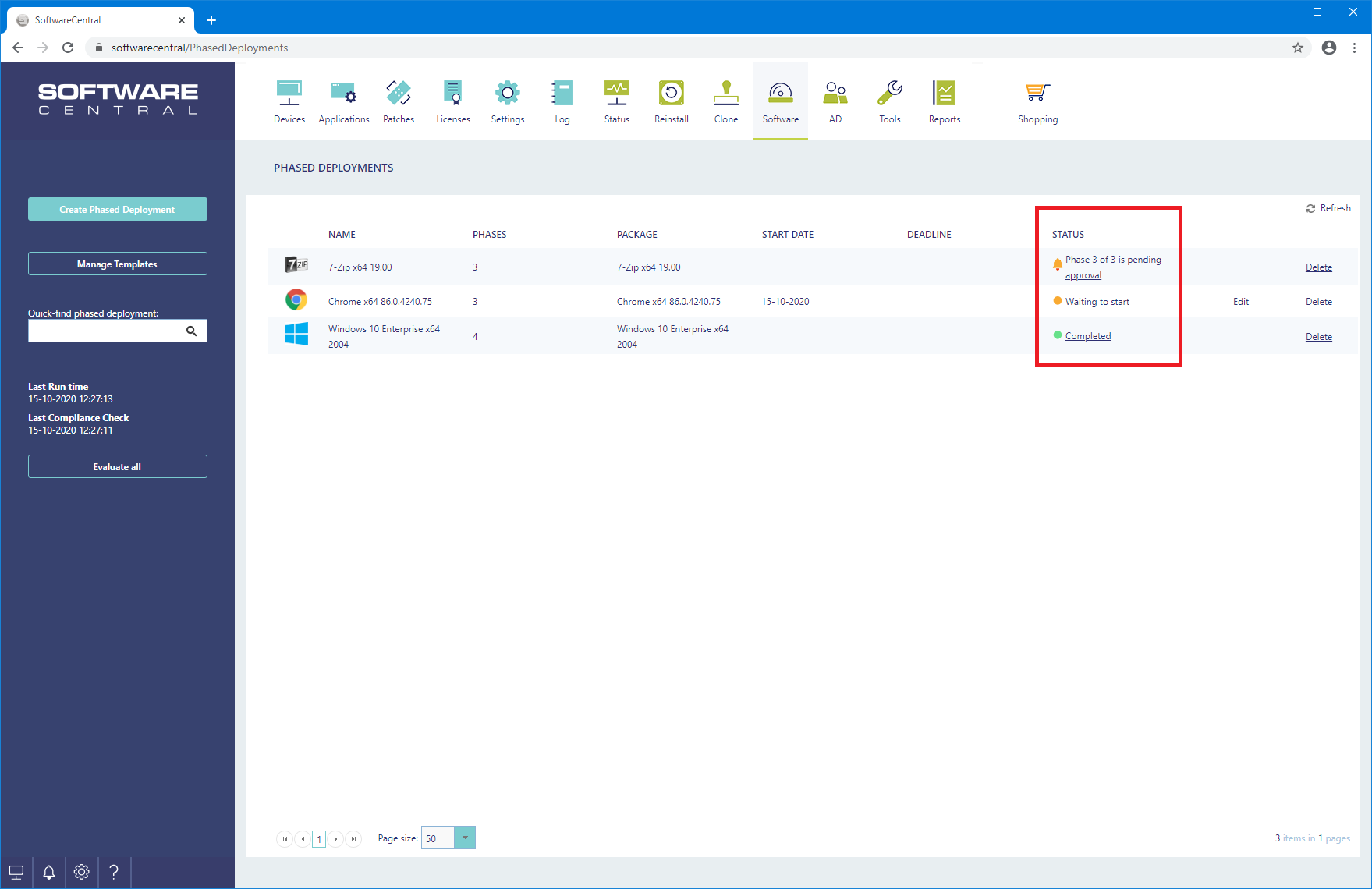 To view detailed status information for each phase, click on the status message. A new window will open.
In the top of the window you can see details about the deployment.
Below the details, there is a list of all phases in the phased deployment. The currently active phase will be expanded. Other phases can be expanded by clicking on them in the list.
On the expanded phase you can see details about the phase such as success criteria and compliance.
The View detailed status button will open a new window where you can see the installation status for each device in the phase.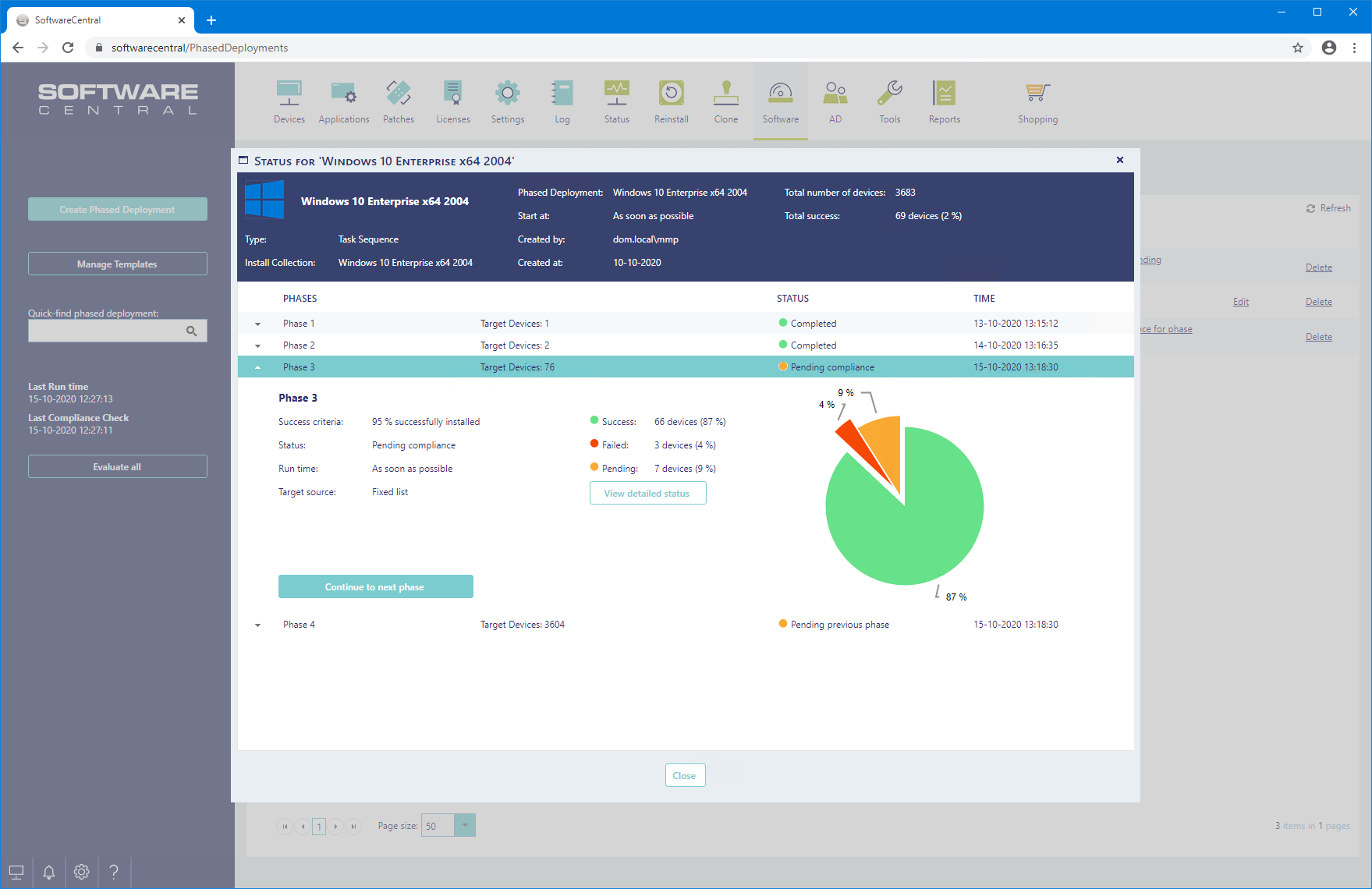 Depending on the state the phase is in and on your permissions, there are some actions that can be executed:
Approve this phase
This button is visible when a phase requires approval. Click it to approve that this phase can start. Note that the phase will not start installing immediately, it will wait for the defined run time of until the next time the phased deployment evaluator runs.
Retry
This button is visible when a phase has failed, for instance if there wasn't enough licenses at the time the phase ran. Click it to retry the phase. Note that this will not fix any deployment related issues.
Continue to next phase
This button is visible when a phase is pending compliance. When clicked, the current phase will be marked as completed and the system will continue to the next phase, regardless of the compliance state.
Run Phase
This button is visible for a phase that is waiting for the phased deployment evaluator to run. You can click it to manually start the phase immediately.
Skip this phase
This button is visible for phases that has not yet started. If you click it, the phase will be skipped once the phase is reached by the phased deployment evaluator.