Reinstall Multiple Computers can be used to reinstall multiple computers in a single operation. You can apply a computer template and new operating system to all the computers at once.
Reinstall Multiple Computers can be found under the Reinstall menu: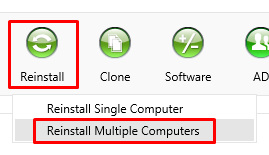 | | |
| --- | --- |
| | A reinstallation is a resource-intensive operating. You should not reinstall to many computers at a time (We recommend less than a hundred machines at a time) |
Start by selection a filter type.
You can choose between:
Query - SCCM queries and Computer Groups
Collection - Select resources based on collection memberships
OU - Select resources based on OU membership
AD-Group - Select resources based on AD-Group memberships
CSV-file - Upload a CSV file with a list of resources
Freehand - Search for individual computers based on a freehand search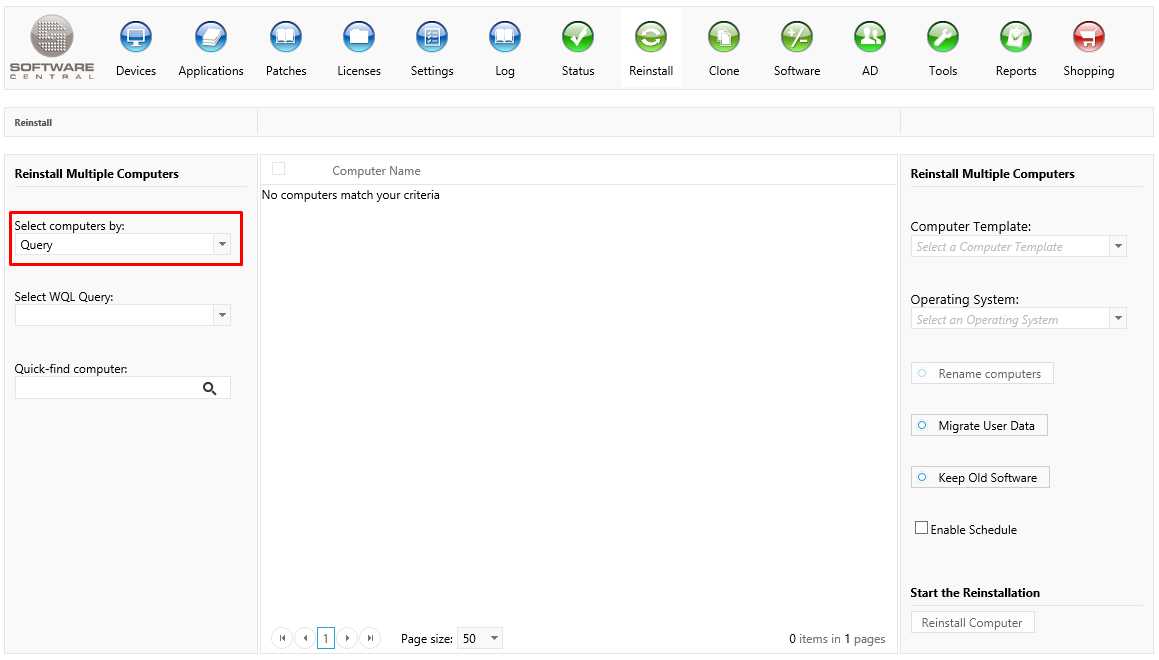 Once you have selected your filter type, you must specify the filter: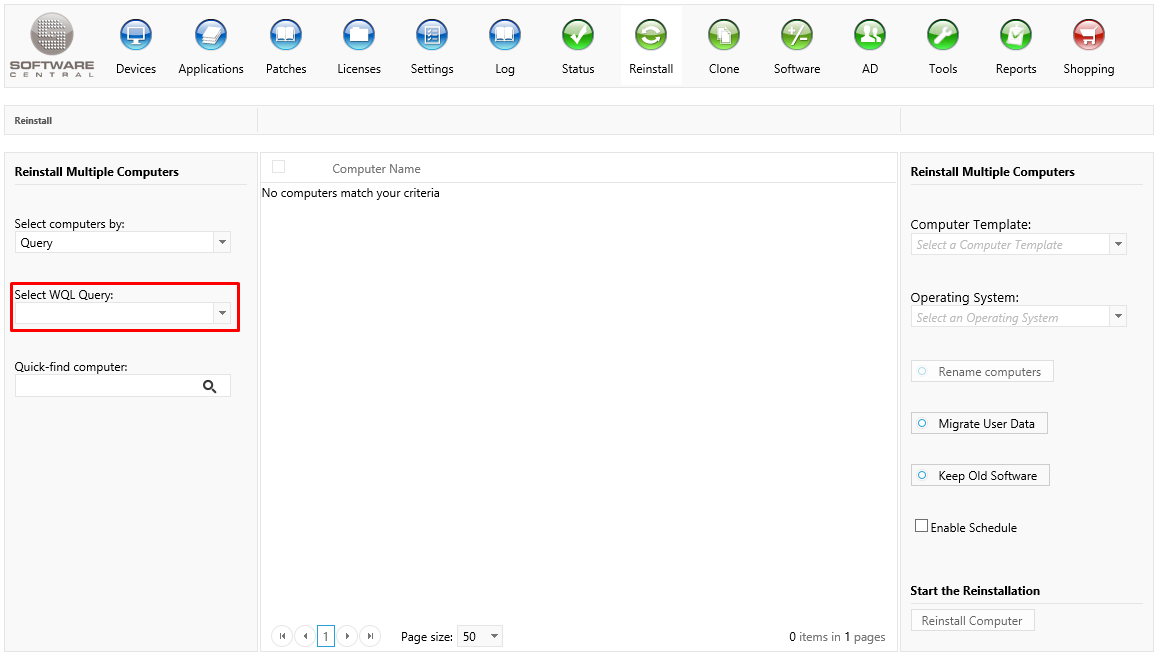 If you have chosen to upload a CSV file, you must upload a CSV file with the resources, separated by commas. You can use both the name or the resource id. You cannot mix users and devices in the same operation.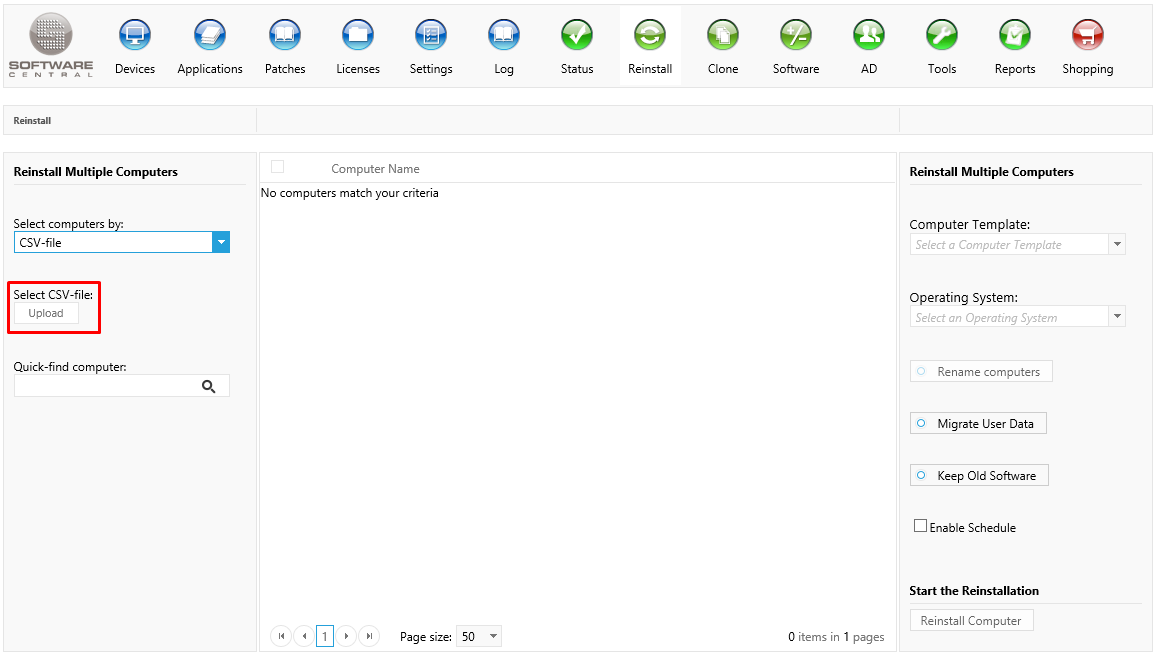 The computers found from your filter will be displayed in the center view: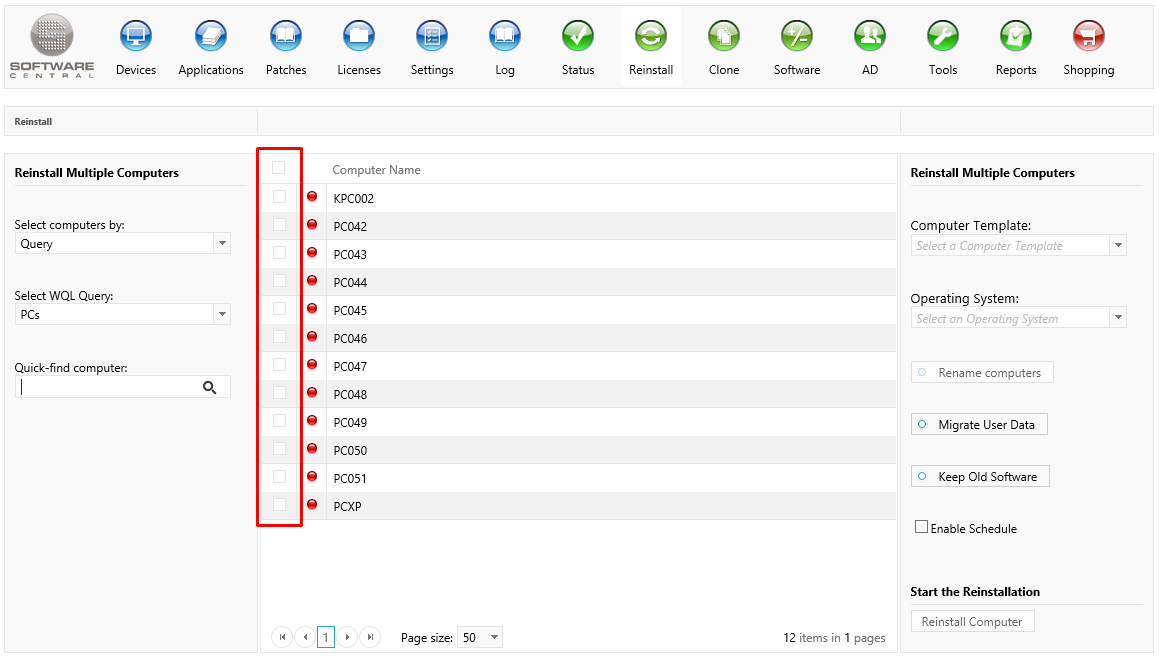 | | |
| --- | --- |
| | Note that the computers are not selected by default. You must use the checkboxes to select the computers you wish to reinstall. |
The Quick-find computer box in the left menu will search for computers in the list view.
The colored dots before each computer indicates if the computer is online or not. This feature is only available on SCCM 1602 and above.
Reinstallation settings
From the right menu you can apply a computer template, select operating system, rename the computers, migrate user data and schedule the deployment.
The Keep Old Software checkbox, will keep software already assigned to the selected computer. Otherwise they will be cleared and only the software from the computer template will be applied.
Click on the "Enable Schedule" button to create a scheduled reinstallation.
Click on the "Start Reinstalling" button to start the reinstallation: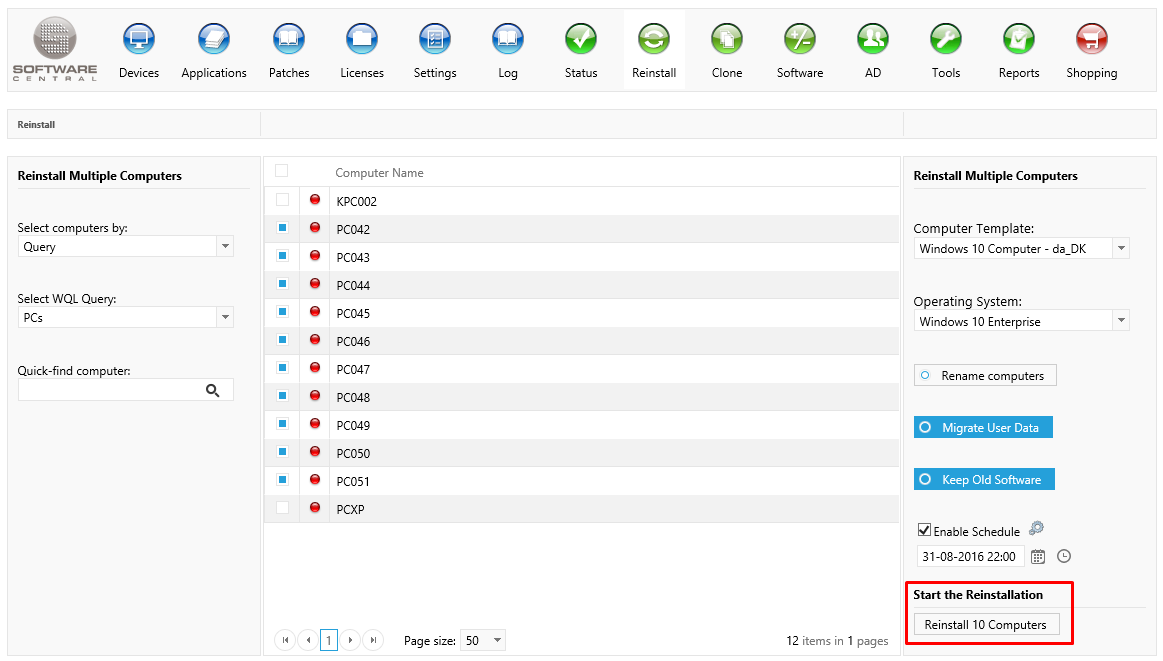 Deployment Manager