The SoftwareCentral Client is used for many things in SoftwareCentral. It is also used for the Remote Control Tool and for your own custom tools.
The configuration and installation of the client is described in the "External Tools" manual.
You will need to manually register the client to the URI scheme, as the shop does not support automatic registration – due to the DNS problems.
See the chapter "Manual registration to URI Scheme" in the "External Tools" manual.
The client will open a new browser window, with the users default browser.
By default, this solution will only be applied when a user in the shop doesn't get a computer name.
But with a faulty DNS, or over a VPN connection, the user may get a wrong computer name.
To overcome this, you can enable the "Only use SoftwareCentral Client" checkbox from the settings menu, as seen on the screenshot below.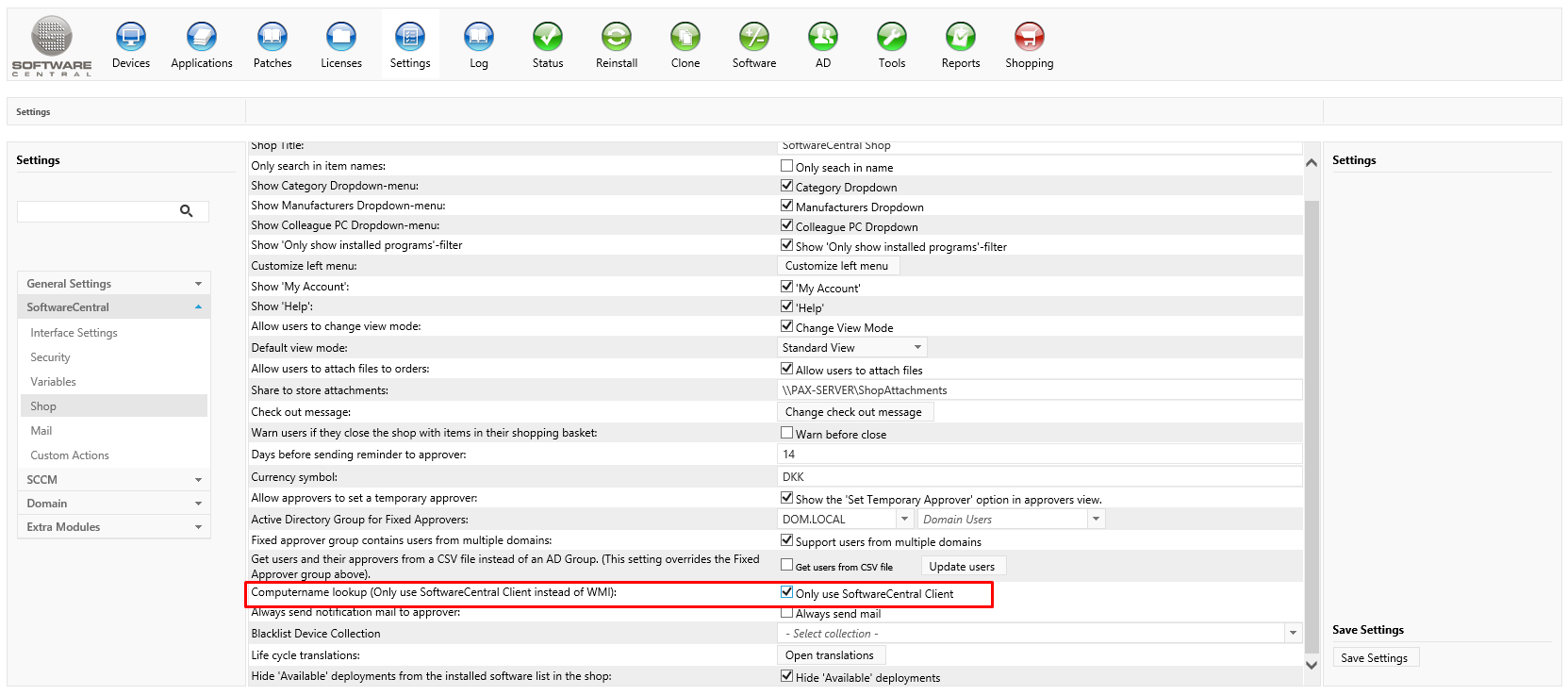 External Tools