| | |
| --- | --- |
| | Before you upgrade SoftwareCentral you should make a backup of the SoftwareCentral database. |
In the downloaded zip file you will find an installer: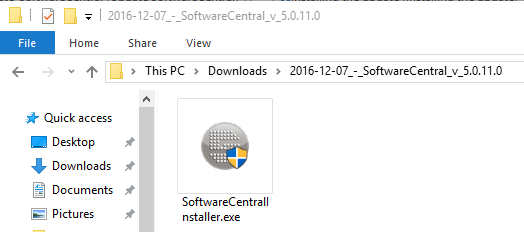 Launch the installer from the server where SoftwareCentral is installed.
| | |
| --- | --- |
| | The installer must be launched with an account which have administrative permissions on the web server and full access to the SoftwareCentral database. |
The first time you run this installer, it will uninstall the older MSI installer, used up until version 5.0 of SoftwareCentral.
The installer will launch a wizard.
The first step will run a prerequisite check on the server to determine if all required Server Roles are installed.
The next step requires the Application Pool user and password: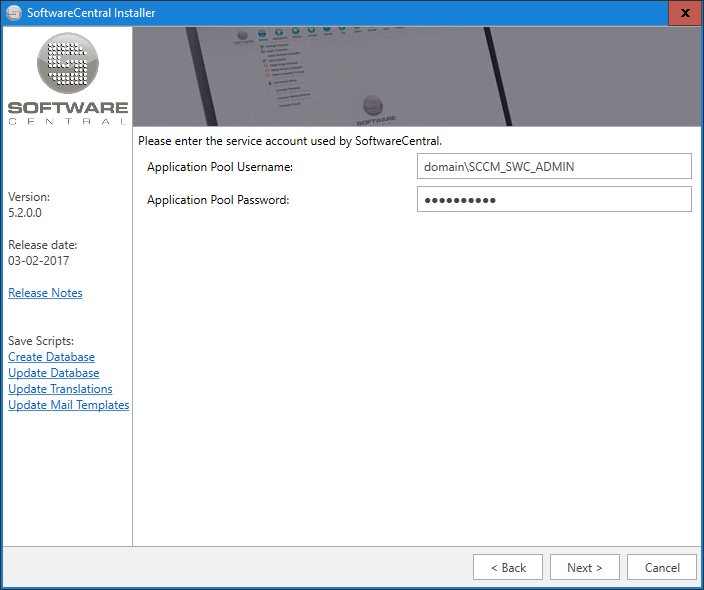 The next step can check your SCCM to see if the service account (application pool user) has the proper permissions in the SCCM and the SCCM database: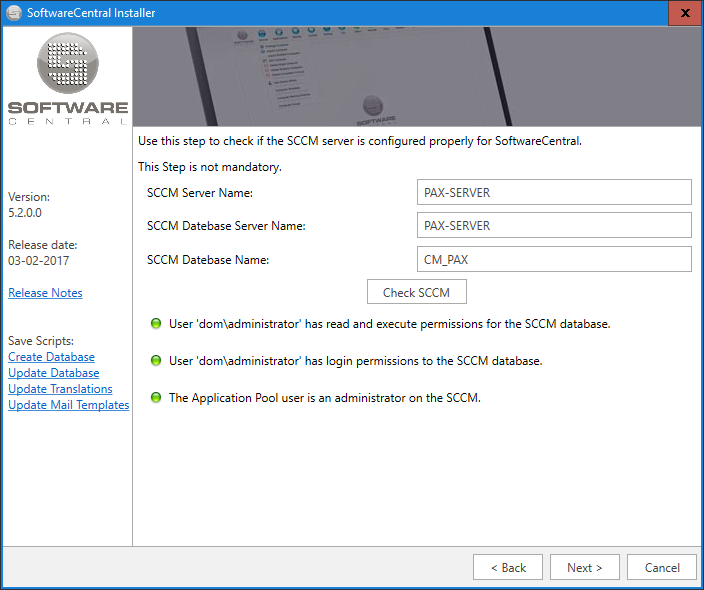 In the next step you must fill in the SoftwareCentral web site and database information.
You have the options to update the translations and restore the default mail templates. Note that restoring the mail templates will override any changes you have made to the mail templates, including any translations you may have created.
When you click Next from this step, SoftwareCentral will get installed. It is important that you do not cancel the installation progress.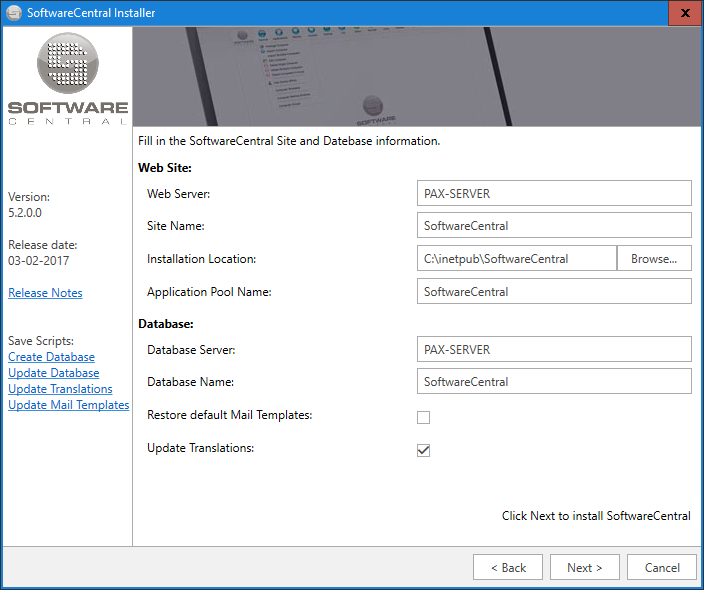 At the end of the installation, the installer will give you a summary of any errors which might have occurred during the installation: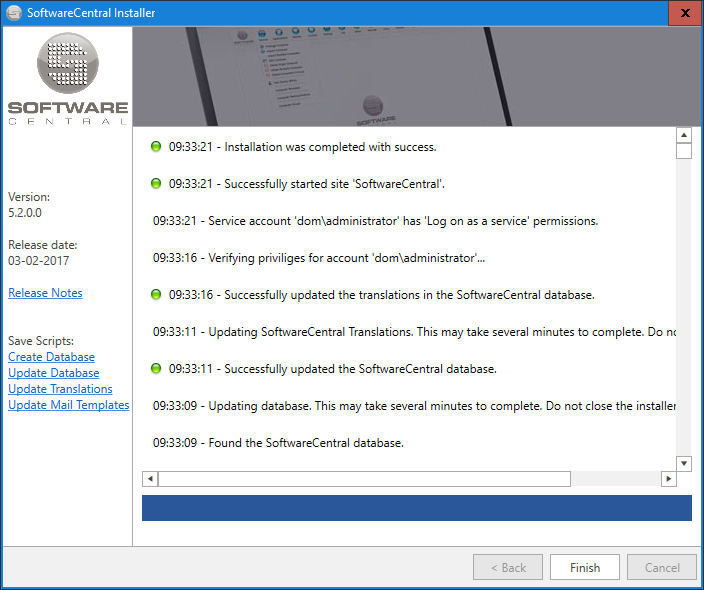 Click Finish to close the installer.
You can run the installer again if something went wrong.
If the installer is unable to update the database, you can download the scripts from the left menu of the installer and run the script manually. See the chapter Updating the SoftwareCentral database for more information.
SoftwareCentral is now upgraded and is ready to use.
Note that if you use the PrestageComputer application, you must manually update your boot images.