The PrestageComputer application can be used to import new unknown computers. This guide describes what you can do with it and how to use it. The configuration guide can be found here.
When PrestageComputer loads, it runs a series of preflight checks to see if everything is okay before it proceeds.
It verifies that:
Secure communication can be established with SoftwareCentral and the ConfigMgr.
It can read the necessary data from the computer about to be imported.
Power is connected.
If all checks are passed, the user is presented with the sign-on screen:
| | |
| --- | --- |
| | If auto sign-on is enabled, the users won't see the sign-on screen but instead go directly to the select template screen. |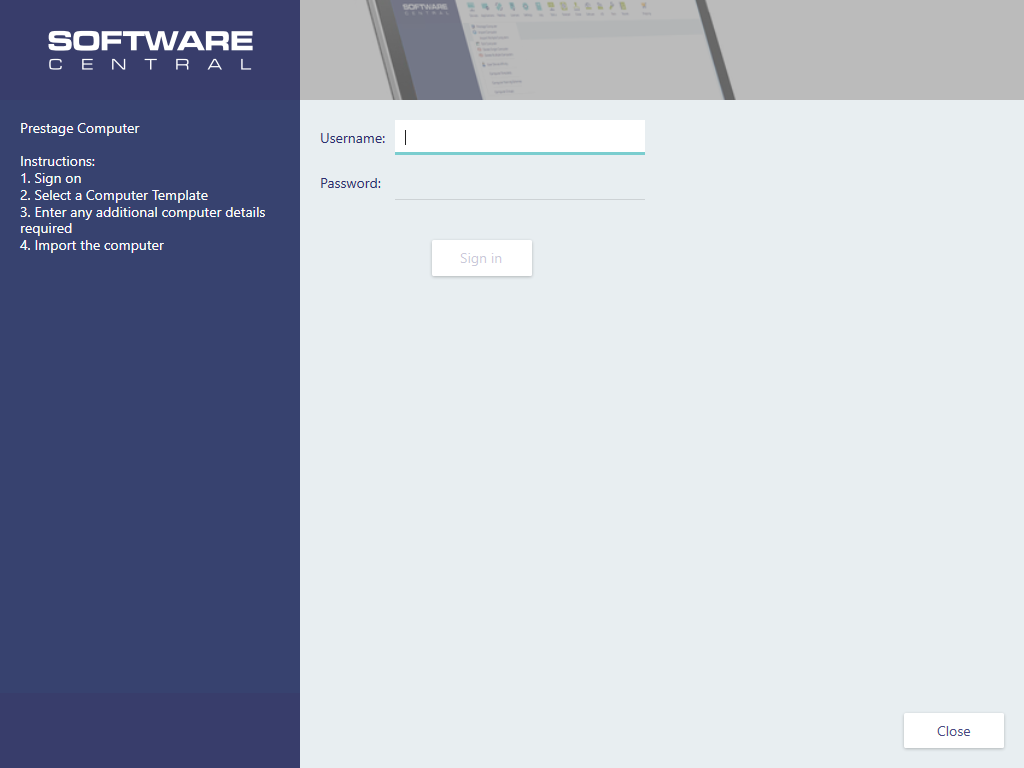 The user must sign on using his or hers windows account credentials in the format "domain\username".
| | |
| --- | --- |
| | Note that after a user has signed on, the import must be completed within 30 minutes. After that, the session times out and the user must sign on again. |
After a successful sign-on, the user can select a computer template. Depending on the settings, the user can be required to select a computer template.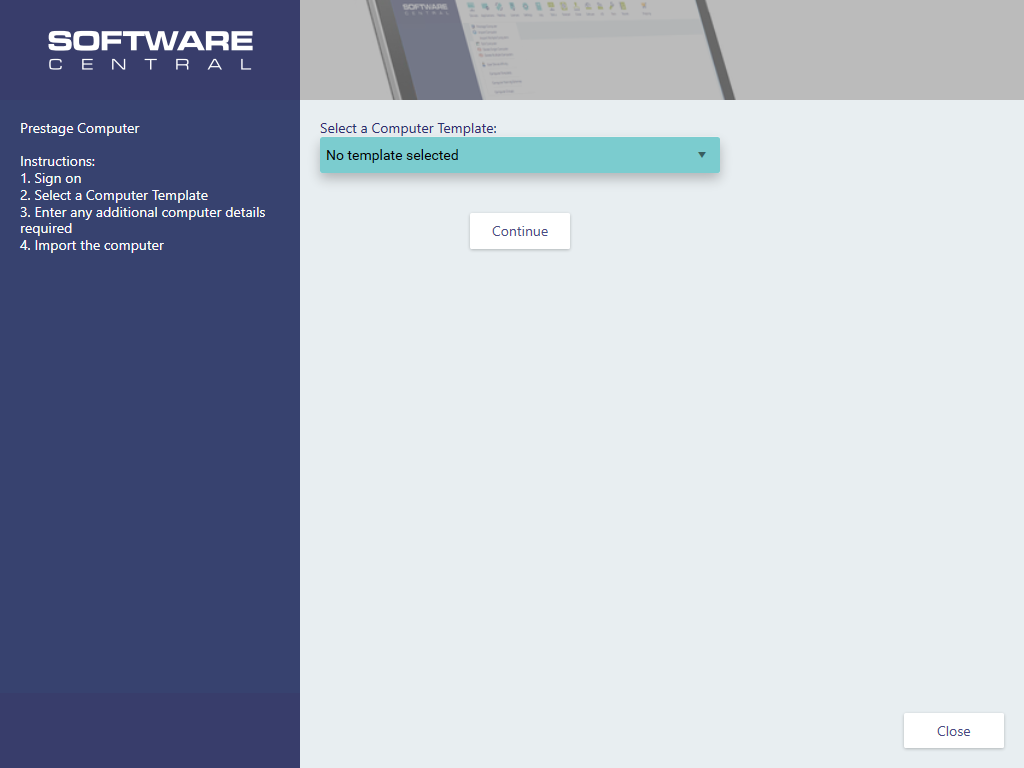 After a template has been selected, users are presented with the machine variables screen. Some variables may be required depending on the configuration for the selected template.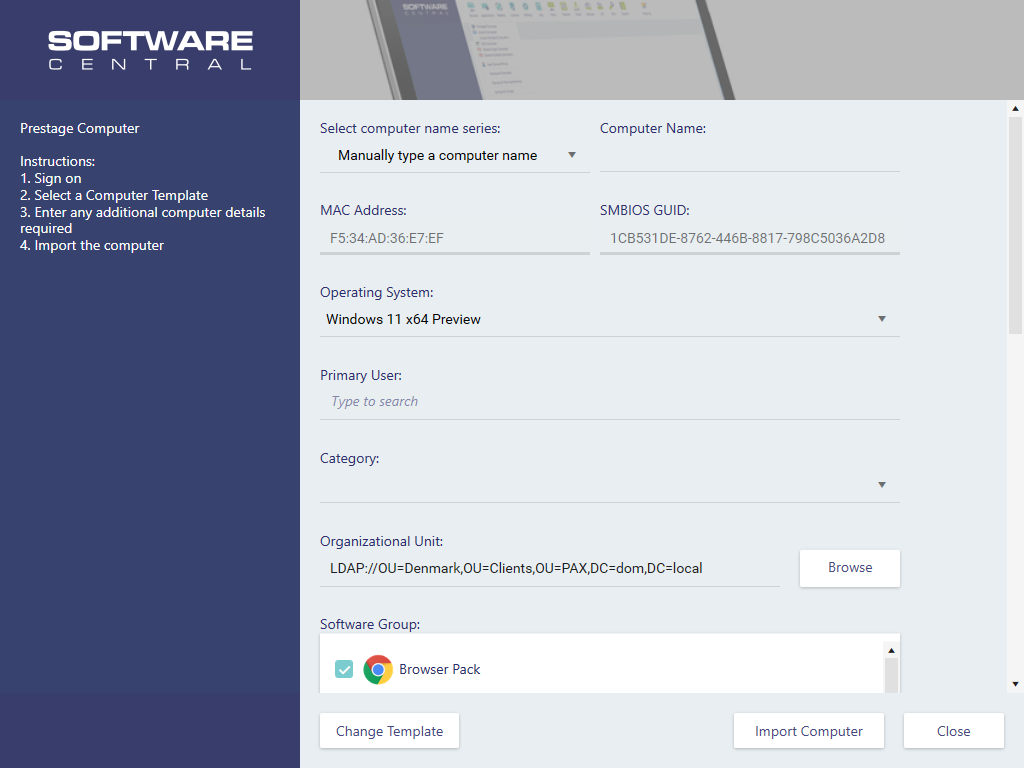 When all required variables a filled in, the users can import the computer.
The user is presented with a loading screen. Once the import is complete, and the policies are detected from the ConfigMgr, the installation will automatically proceed.
Depending on the ConfigMgr environment, it may take a long time before the policies are received.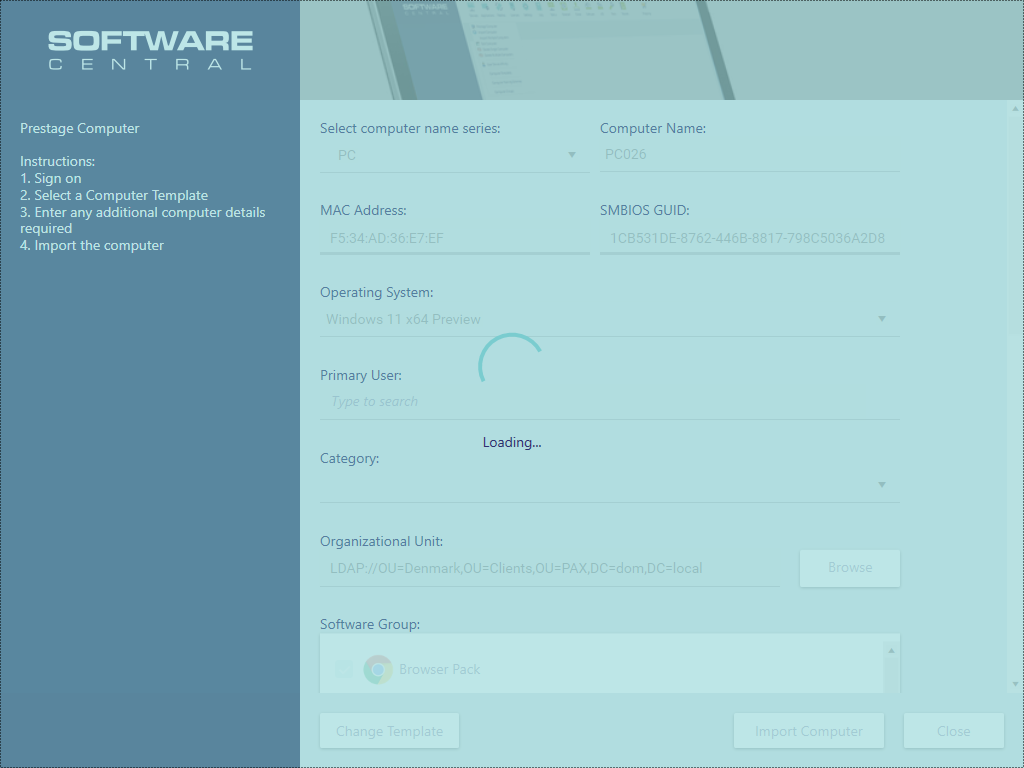 The installation will proceed automatically.