SoftwareCentral offers an easy way to import computers into the SCCM using Computer Templates called "Prestage Computer".
Prestage Computer is located under the "Devices" button: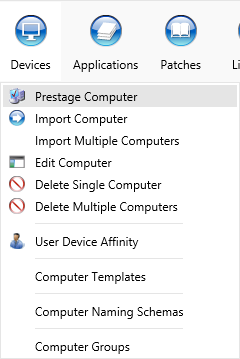 Start by selecting a computer template from the drop-down menu: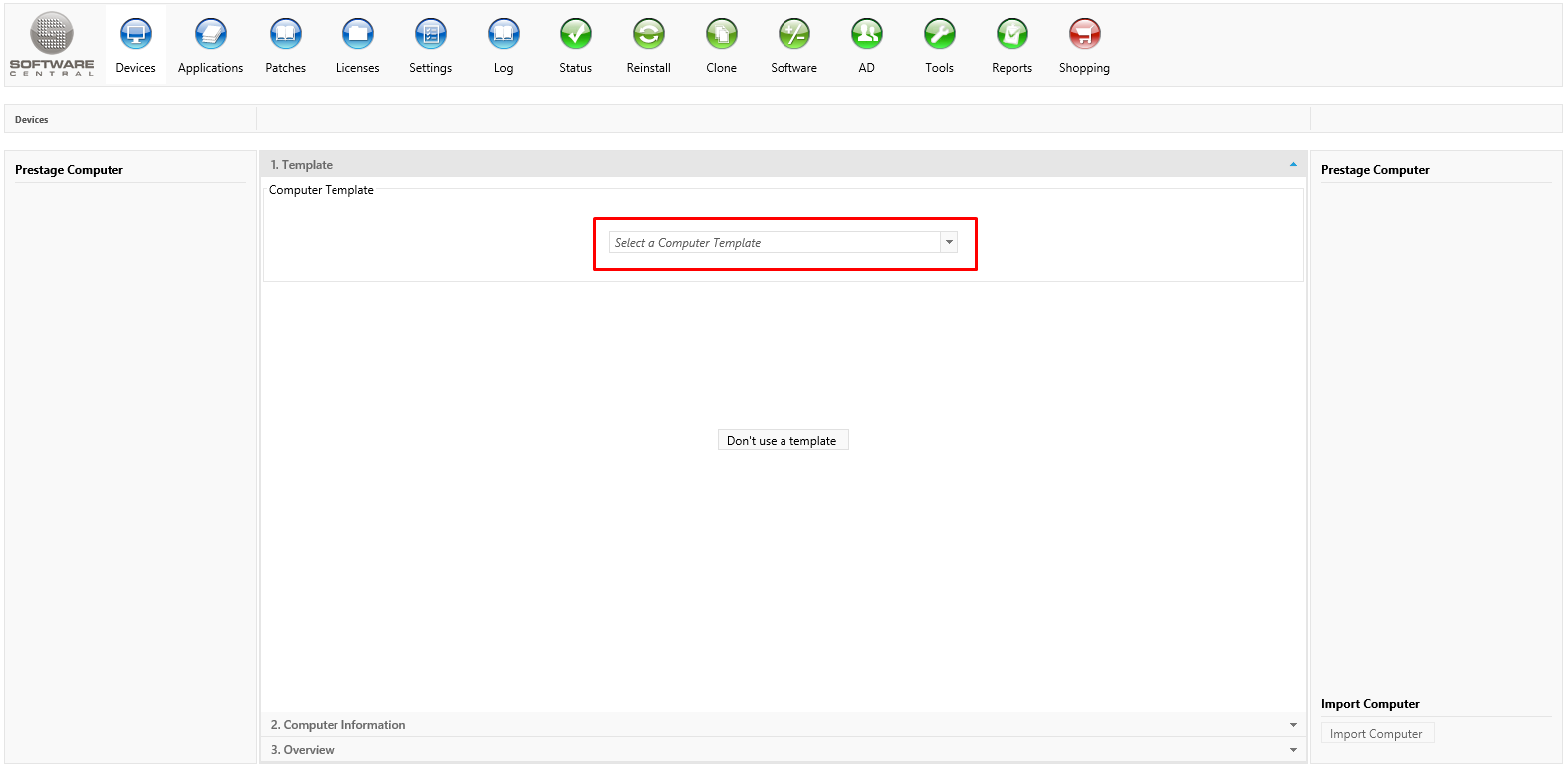 If you don't want to use a template, click on the "Don't use a template" button.
On the next page you will be asked to fill in the information that isn't available from the Computer Template.
As a minimum, you have to fill in the computers MAC-Address or SMBIOS-GUID. If the template is locked, you will only see the fields where data are missing.
The screenshot below displays the maximum number of inputs: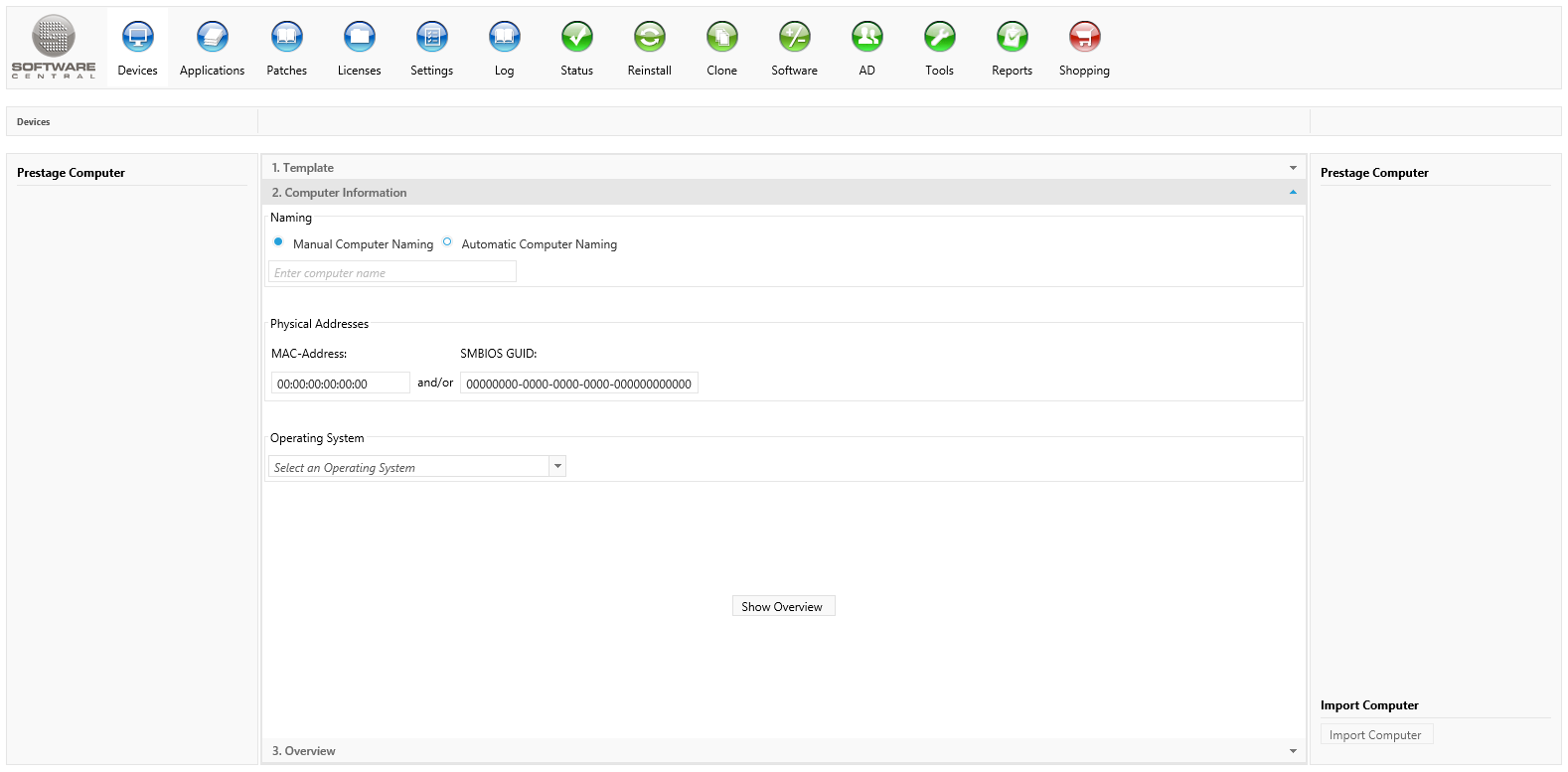 1. Enter a name for the computer or select one from the automatic naming drop-down.
2. Enter the computers MAC-Address and / or SMBIOS GUID.
3. Select the operating system.
4. Click the "Show Overview" button when done.
You will now be taken to the final page where you can get an overview of the computer about to be imported. If you have selected an automatic created name, the name the computer will be given is displayed here.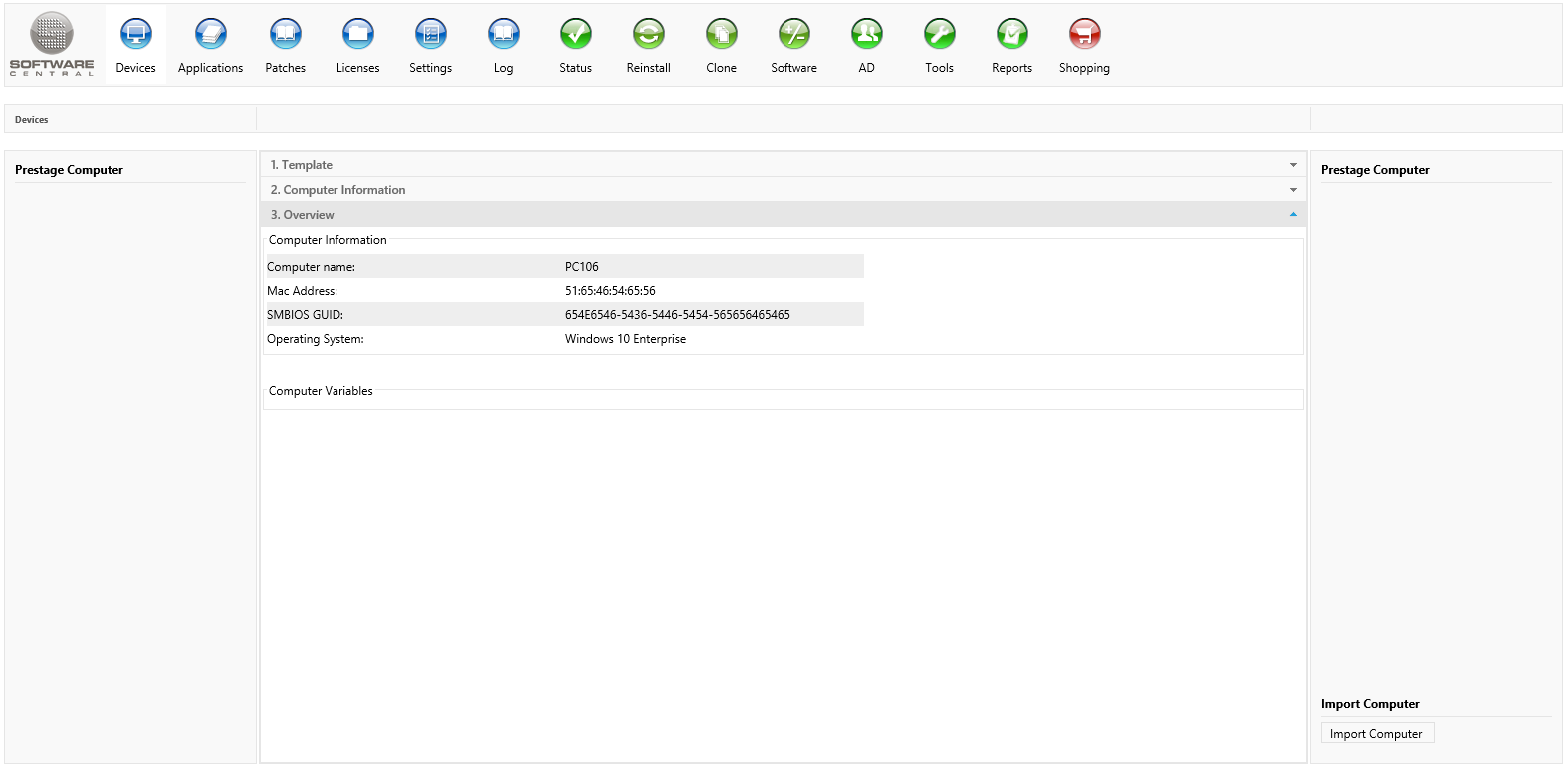 Click the "Import Computer" button in the lower right corner to import the computer.