Interface
Deployments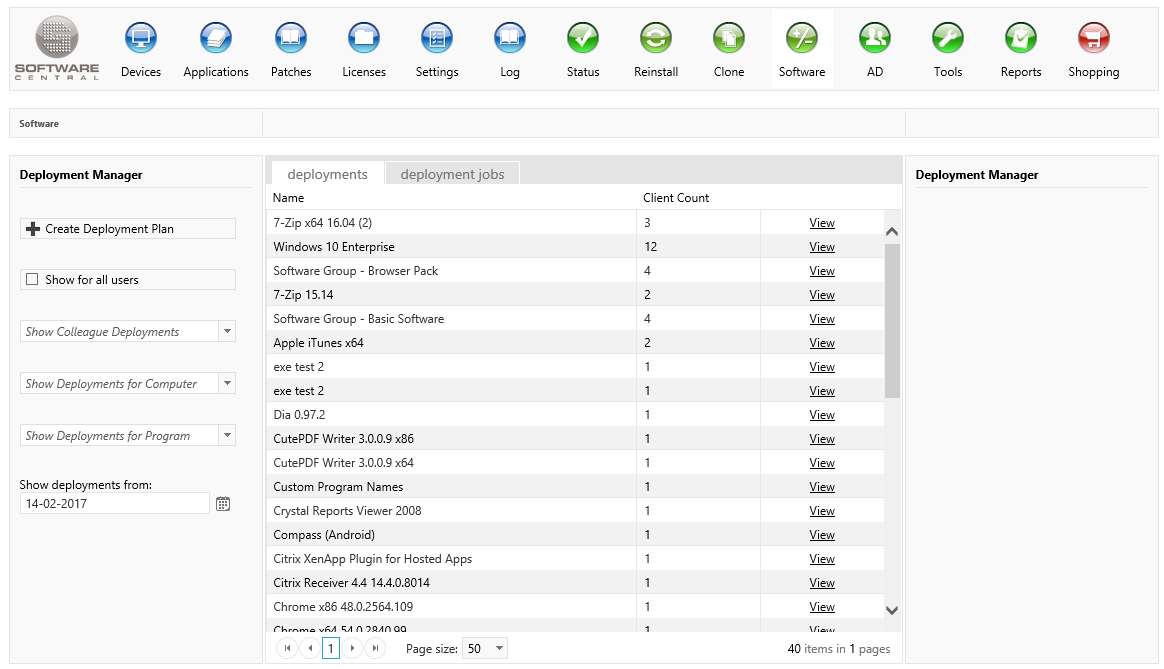 In the left menu you have:
Create Deployment Plan: It opens the window where you can install / uninstall software and reinstall computers.
Show for all users: Shows all deployments made by all users. This filter can be mixed with the computer and program filters.
Show Colleague Deployments: Shows deployments made by other users.
Show Deployments for Computer: Shows your own deployments to a given computer.
Show Deployments for Program: Shows your own deployments of a given piece of software.
Show deployments from: Shows deployments from this date and newer. This filter is always applied. By default, it will show deployments from the last month.
In the center view you have two tabs:
The deployments tab, which lists all install deployments, filtered by software:
Name: The name of the software deployed.
Client Count: Number of clients deployed to this program.
View: Opens the deployment monitor with status for each computer.
Deployment Jobs
The deployment jobs tab, which lists all deployment, filtered by operations: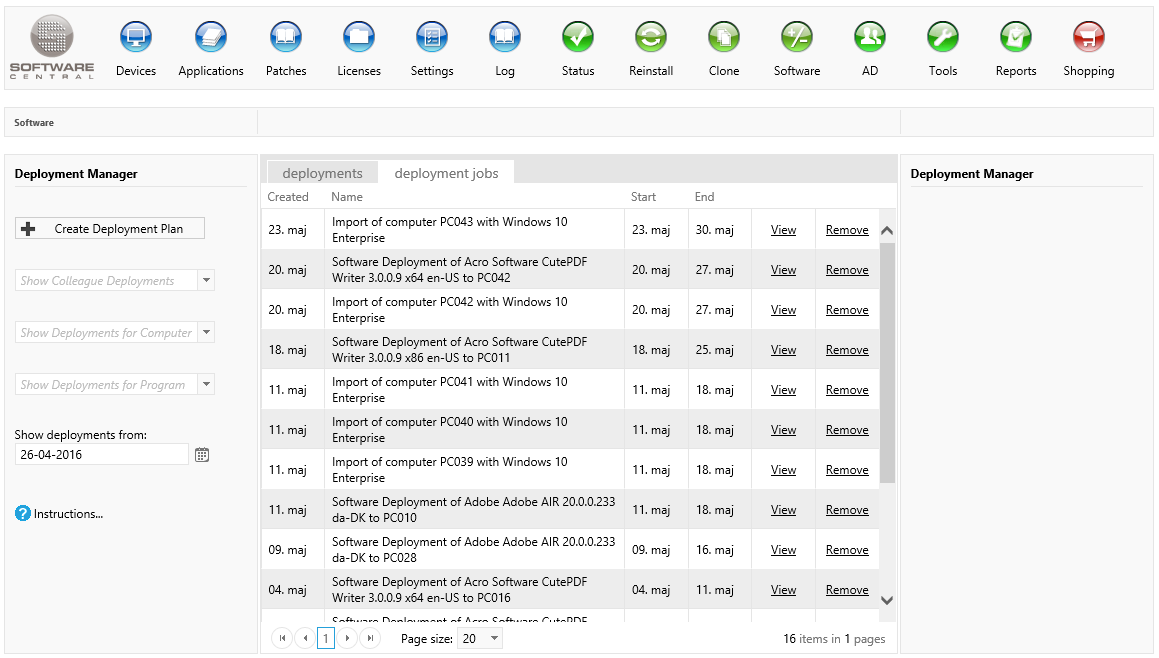 View of deployments is the center grid. It contains all deployments made by you or a colleague if a filter is applied. The columns displays:
Created: The creation date of the deployment.
Name: The name of the deployment. This is either user defined or auto generated.
Start: The start time of the deployment.
End: The latest runtime of the deployment. For deployments which were started immediately, without a schedule, it will default to 7 days after the start time.
View button: Opens the Deployment Monitor for the given deployment.
Remove button: Removes the deployment from your list. This will not cancel the deployment. You should remove finished deployments.
All SCCM Deployments
This tab displays all deployments in the SCCM and their compliance.
The data source is summarized earlier and may differ from the actual number of devices and users displayed when opening the details window.
The last summarization time is listed in the "Last Update" column. Use the blue recycle button to summarize data now. Note that this operation may take a while. Use the Refresh button in the upper right corner of the grid to display the new summarized results.