The SoftwareCentralClient is a ClickOnce application which requires no installation. It can be run directly from a network share.
The client takes a parameter with a path to an executable which it launches on the client computer.
It can also be used by the shopping module to find the users computer names. Read more in the chapter Use the shop without DNS lookup.
The users will not see the client, as it will launch the requested program instantaneously. Depending on the browser and your security settings, the user may be prompted if he wants to allow the browser to open a program.
You can also disable the prompt.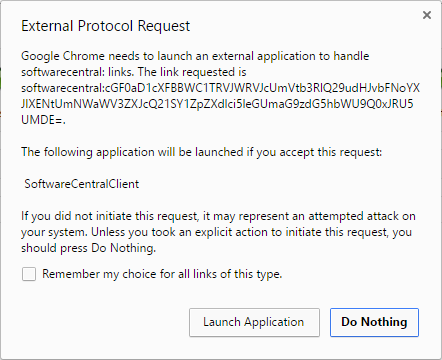 Continue to installation and configuration.